Nation's advances in cutting-edge technologies to be showcased at Tianjin expo
Share - WeChat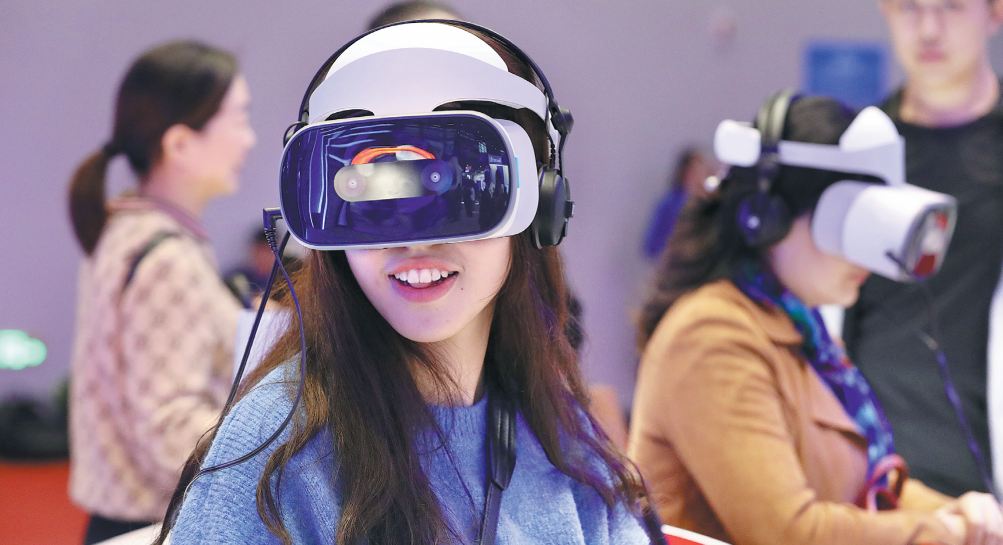 Cutting-edge technologies such as artificial intelligence, augmented reality and virtual reality will be leveraged to create a new platform to showcase China's technological prowess at the Fourth World Intelligence Congress, an online event to be held on June 23 and June 24 in Tianjin.
Jin Xiangjun, vice-mayor of Tianjin, said digital and intelligent technologies played a vital role in combating the novel coronavirus outbreak and in the post-epidemic era, more AI-powered application scenarios and solutions that inject new impetus into economy and society will be discussed during the upcoming congress.
According to Jin, business executives from leading Chinese high-tech companies, including Lenovo Group Ltd, iFlytek Co Ltd, 360 Security Group, Tencent Holdings Ltd, as well as world-renowned experts and scholars, will be invited to deliver keynote speeches at the main forum.
Moreover, 10 sub-forums will be held, covering topics such as next-generation AI and core technologies, intelligent connected vehicles, digital economy, intelligent healthcare and medical treatment, smart cities and global cooperation.
"Artificial intelligence is also an integral part of the new infrastructure," said Sun Wei, deputy head of innovation and high-tech development at the National Development and Reform Commission.
Sun said that AI has effectively promoted resource allocation, epidemic prevention and control, and the production, work resumption, spurred investment, expanded consumption and bolstered employment.
In addition, cloud exhibitions will also be held during the event, including the themes of intelligent manufacturing, smart transportation, intelligent life, smart cities and big data, and more than 100 enterprises and institutions including Huawei, Tencent, Alibaba and the Chinese Academy of Sciences will participate.
The State Council issued a plan that set benchmarks for China's AI sector, with the value of core AI industries predicted to exceed 1 trillion yuan ($141 billion) and make the country the global leader in AI innovation by 2030.
In 2018, Tianjin set up a 100 billion yuan fund to invest in AI technologies. The plan came as part of the city's increased efforts to accelerate the development of the smart industry. In 2017, it established a 30 billion yuan fund to help build the city into an advanced manufacturing research and development hub.
Chinese supercomputer manufacturer, Dawning Information Industry Co, also known as Sugon, is gearing up to build a national-level advanced computing innovation center in Tianjin in response to the burgeoning demand for computing power.
Ren Jingyang, senior vice-president of Sugon, said: "Tianjin has formulated some supportive policies for promoting the development of intelligent manufacturing."