Keisuke Honda urges 'careful' return to Brazilian football
Share - WeChat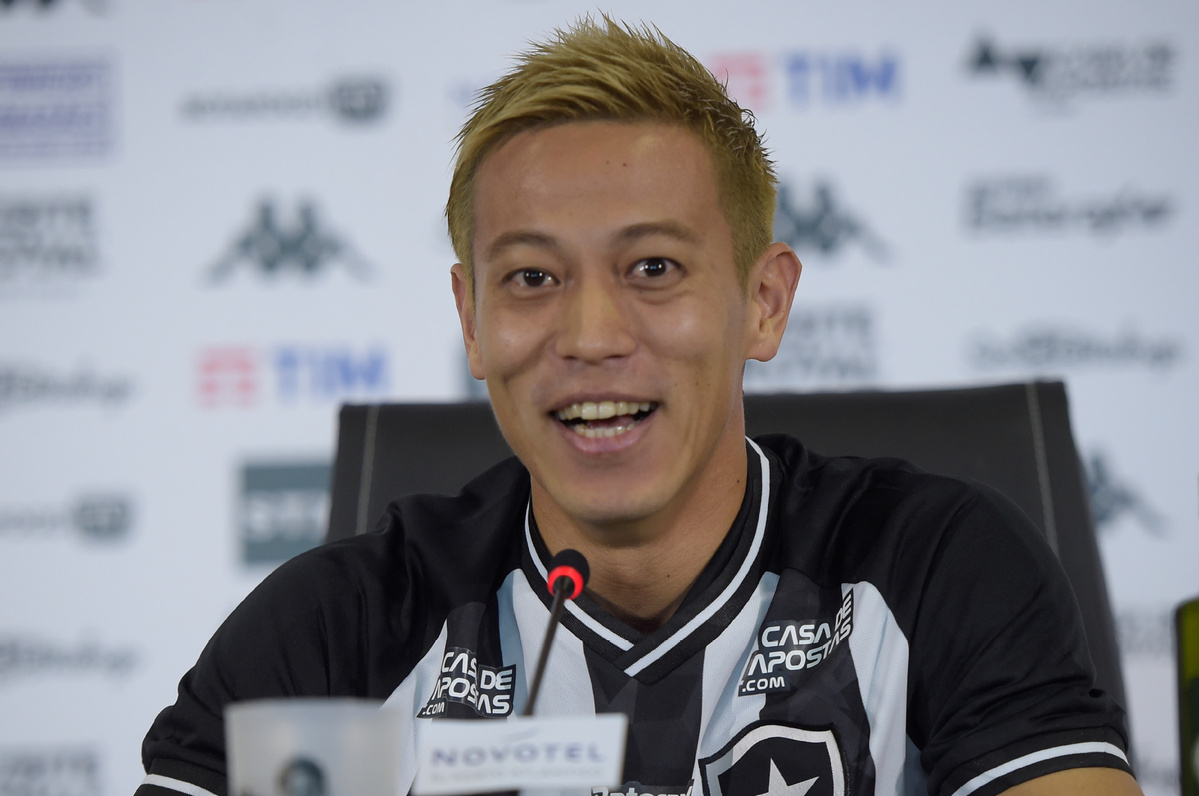 RIO DE JANEIRO - Botafogo's Japanese midfielder Keisuke Honda has urged Brazilian authorities not to rush plans to resume football amid the coronavirus pandemic.
The comments come as many clubs step up testing and some restart training in the hope of an imminent return to competition.
"Health comes first and economics comes second," Honda wrote on his Now Do online educational platform.
"We have not reached the peak in Brazil and it looks like [football] is going to start again. I want to play but on the other hand we have to be careful."
Brazil has the second highest number of coronavirus infections worldwide behind the United States with more than 700,000 confirmed cases and almost 38,000 deaths.
The pandemic has showed no signs of slowing in the country and its most populous state, Sao Paulo, reported a daily record of 334 deaths on Tuesday.
"The number of infections is rising and I don't think we should be optimistic. We have to try as hard as we can to stop the spread of the virus," Honda added.
Football has been suspended in Brazil since mid-March and there has been no date set for its return.
Honda joined Botafogo in February after agreeing to an 11-month contract. He has played just one match for the Rio de Janeiro club, scoring in the team's 1-1 home draw with Bangu on March 15.