Chartered rescue train heads for Paris
Share - WeChat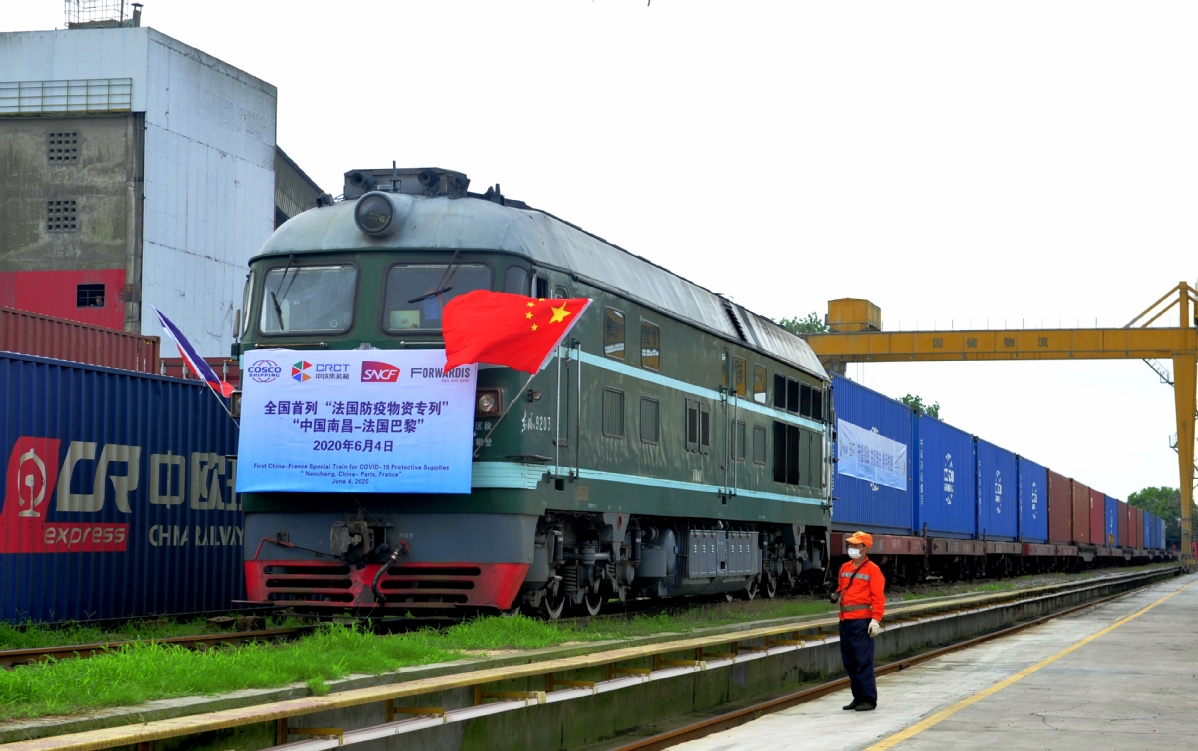 A train loaded with anti-COVID-19 materials departed on Thursday from Xiangtang International Port in Nanchang, Jiangxi province, and its journey to Paris, France. It was the first charter train to be loaded with anti-epidemic materials from China for delivery to Paris.
The train will travel nearly 14,000 kilometers through seven countries and regions to arrive in the French city in about three weeks.
The goods, worth 10 million euros ($11.3 million) and all made in Jiangxi province, include 20 million masks, 45 million pairs of gloves, 1.3 million solution bags and touch-free disinfectant machines.
Officers in Ganjiang New District under Nanchang Customs had studied France's standards and requirements for anti-epidemic materials, conducted risk research and formulated on-site inspection plans to ensure the smooth operation of the train. It also opened a "green channel" to shorten transit procedures.