Minivans for street vendors in demand
Share - WeChat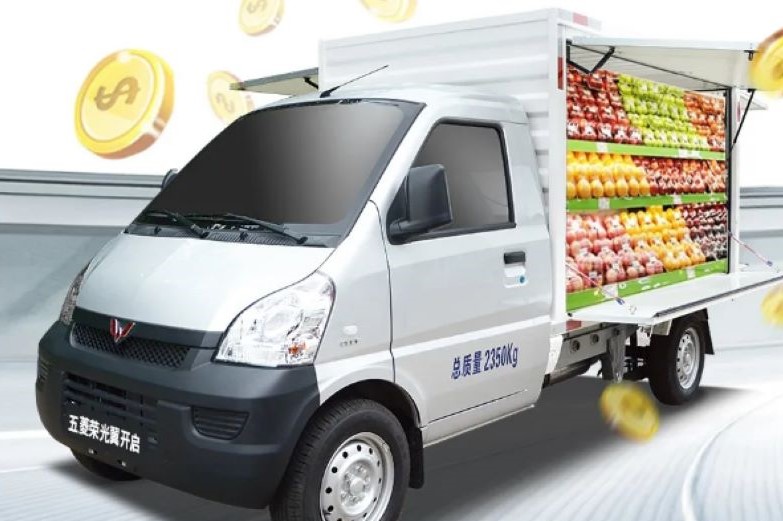 Wuling, a volume brand under the Sino-US joint venture SAICGM-Wuling, is gaining traction on online platforms because of a minivan tailor-made for street vendors who are expected to help revive the Chinese economy.
The model, which was launched in May at a starting price of 55,800 yuan ($7,833), made its way into the country's largest online group discounter Pinduoduo on Wednesday night.
Chen Qiu, vice-president of the e-commerce company, told The Paper that: "Many netizens are asking for an even better deal, and we hope to help more people to start their own business at a lower cost."
A Wuling representative told China Daily that the company received over 600 orders this month for the model, more than double the sales in May. The model's sudden rise to fame has a lot to do with the Chinese government's growing support for the street stall economy.
Following Wuling, many other Chinese carmakers like Geely and JAC are promoting their models for street vendors.
Yang Xueliang, vice-president of Geely, shared pictures on Sina Weibo on Wednesday of the carmaker's Farizon-branded electric van serving as an ice cream vending vehicle.
Statistics from the China Passenger Car Association show that sales of vehicles suitable for street-vending stalls stand at around 2 million units, or around 7.1 percent of China's total vehicle sales.
Cui Dongshu, secretary-general of the association, said carmakers can seize the moment and dig even deeper into the segment, offering vehicles equipped with lights and other necessities for street stalls.
Commercial vehicles are rebounding faster than passenger cars in China, as the country recovers from the coronavirus pandemic.
In April, sales of commercial vehicles totaled 534,000 units, up 31.6 percent on a yearly basis, and pushed the overall market's 4.4 percent growth on a monthly basis, according to the China Association of Automobile Manufacturers.
Xu Haidong, vice-chief engineer of the CAAM, however, cautioned carmakers to not focus too much on the stall economy, saying it is unlikely to have a big effect on the Chinese car market.
"The market is based on demand. It remains unknown as to how many people would become street vendors, and how many of them would buy such vehicles for the business. I would say the impact is negligible," said Xu.
Thomas Fang, a partner in the China office of global consulting firm Roland Berger, said the segment of special use vehicles like those for the street stall business is relatively small, so they will not produce a momentum big enough to drive the whole vehicle market.
But Fang said the response to the fast changing market demand and the ability to roll off vehicles for different scenarios are necessary to succeed in the increasingly competitive market.