Cities worldwide aim to pedal into new future
Share - WeChat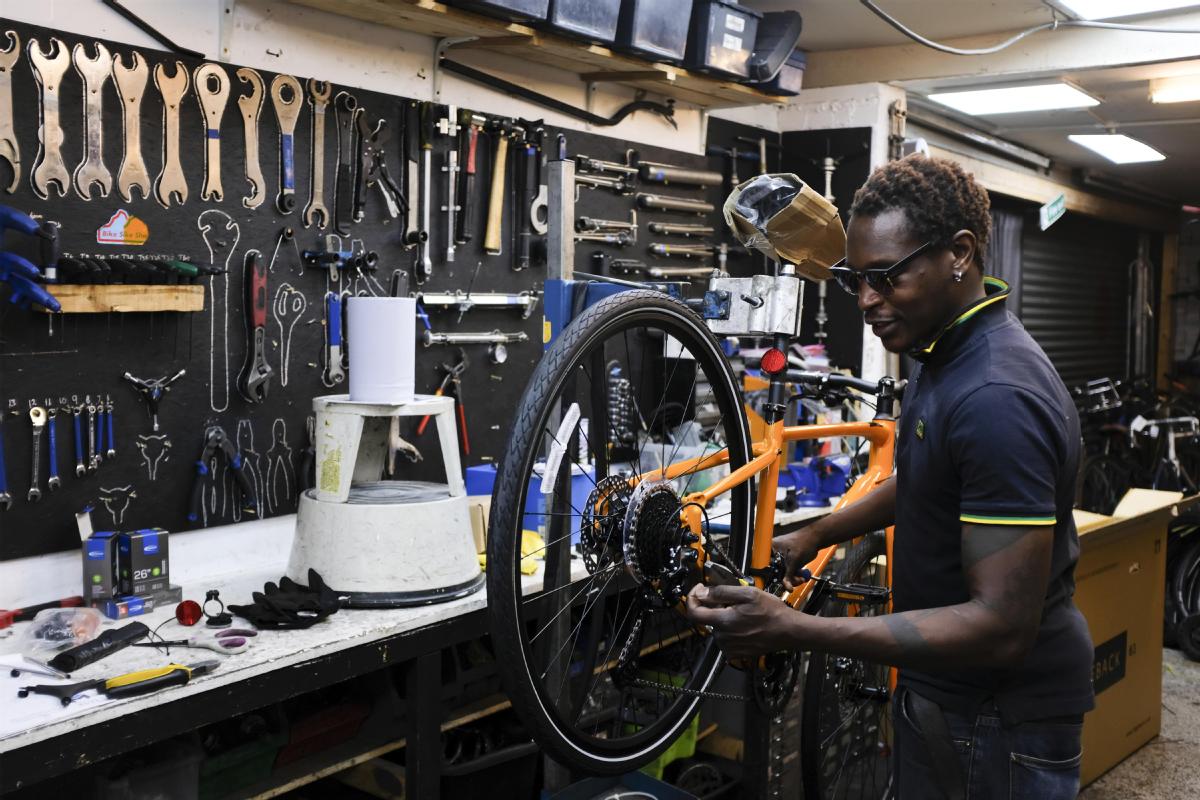 E-scooters, already a common sight in many locations in continental Europe, will be given a trial in some UK cities next month to help encourage more people to stop using public transportation and look to greener alternatives.
In London, there are plans to overhaul the capital's streets in one of the biggest car-free city initiatives in the world. The mayor of London and Transport for London, or TFL, announced they would work on the "rapid construction" of a strategic cycling network.
More than 50 percent of Londoners usually commute by using public transportation, but TFL has said it can now only manage up to 20 percent of normal passenger levels while maintaining social distancing.
Will Norman, London's first walking and cycling commissioner, said the COVID-19 crisis has radically changed how cities around the world must look at transportation.
"To be able to restart our economy, by enabling people to get back to work, and to keep us globally competitive, we have no choice but to rapidly repurpose our streets to make more space for people," Norman said.
"Every city is different. We don't necessarily have the big, grand boulevards of Napoleonic Paris or the big freeways like in some of the American cities...
"But we have to change how the city works. Not everybody can work from home, so millions of journeys are still going to be made."
Remaining globally competitive is crucial for London, and with businesses worldwide looking at options for where they base their offices, hard choices are being made.
"I know from speaking to businesses that employee health and well-being is going to be at the forefront of employers' decision-making," Norman said. "For London to retain its global city status, it must continue to be one of the most liveable cities in the world.
"Initially, we want London back on its feet, that's the short-term goal. The restart and recovery is absolutely essential. Allowing people to feel safe walking to their local shops, walking to work, and cycling to work is going to be the first phase of that.