Guilin landscape showcased through photos in Seoul
Share - WeChat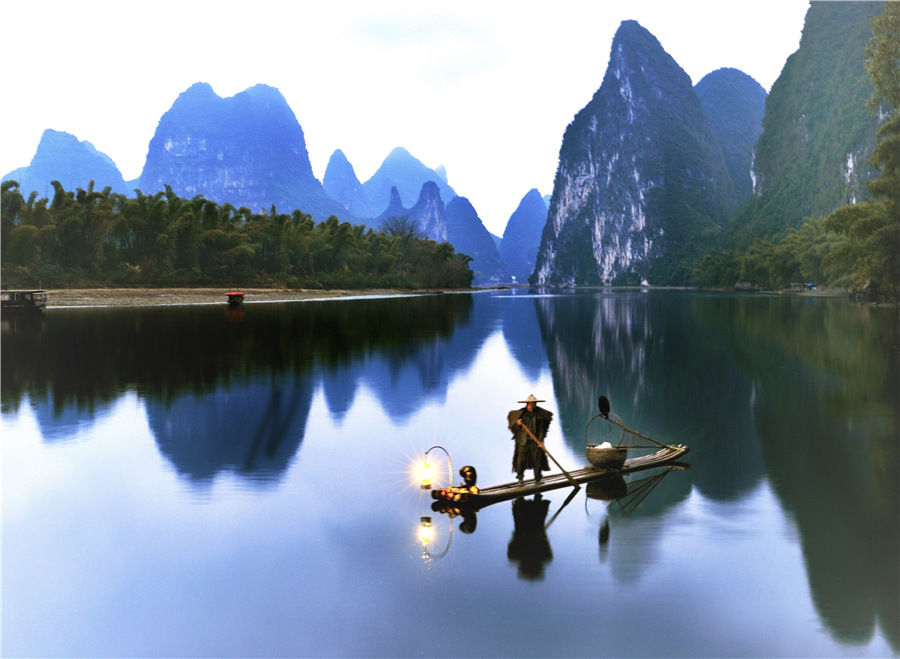 "Guilin's scenery is the best under heaven," a popular Chinese saying goes. It's a city in Southwest China's Guangxi Zhuang autonomous region, situated on the west bank of the Li River and borders Hunan province to the north.
In addition to the astonishing karst landscape, Guilin also boasts a long history that can be traced back 10,000 years. Home to many ethnic groups in China, such as the Zhuang, Miao, Yao and Dong, Guilin continues to be a top destination for tourists around the globe.
During an online exhibition launched by the China Cultural Center in Seoul, 60 photographs taken around Guilin show its unique beauty to the South Korean people. In 2019, a total of 292,000 South Korean visitors travelled to Guilin, making the country Guilin's largest international market.