Hydrogen energy industry to speed up expansion in nation
Share - WeChat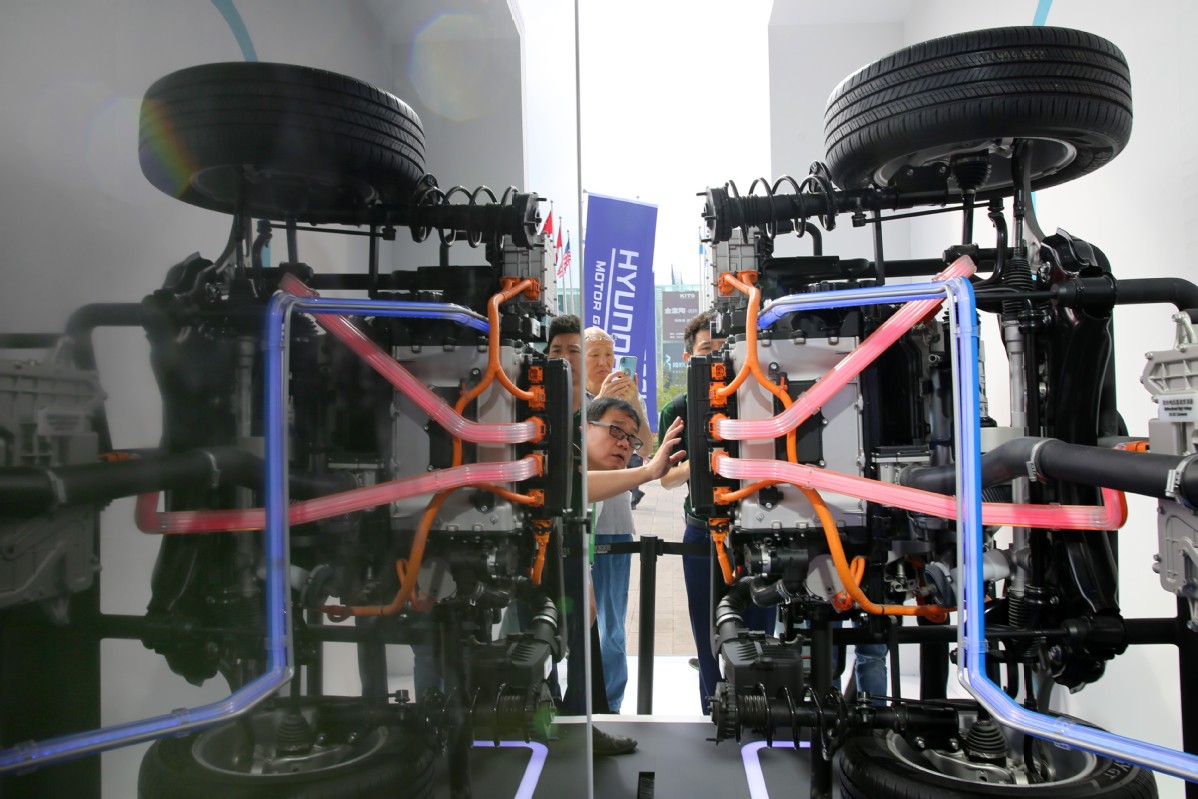 Experts call for plans to support country's further transition toward cleaner, green fuel
Industry insiders believe the hydrogen energy economy is expected to accelerate in China, and they are calling on the government to come up with national-level plans and guidelines for the clean fuel source to facilitate the country's transition to a low-carbon energy mix.
China has been actively developing hydrogen energy in recent years and has included the development of hydrogen stations for new energy vehicles for the first time last year in its government work report.
The insiders consider the move as a government endorsement of the hydrogen energy economy, and believe it is high time that hydrogen gets on track to drive the nation's transition to a clean, low-carbon energy mix.
Joseph Jacobelli, an independent energy analyst and executive vice-president for Asia business at Cenfura Ltd, believes hydrogen fuel is an inevitable choice for China to conserve energy, cut emissions and develop the automobile industry in the long term.
"I am bullish about China's hydrogen economy development," he said.
"The nation has built an excellent track record in developing clean or renewable energy technologies such as solar and onshore wind. Now these energies are attractive on a cost-per-energy-unit basis and one can be positive the country may be just as successful with hydrogen."
"But this is a long-term play that will take perhaps a decade or longer before the appropriate infrastructure is in place and the cost-per-energy-unit is reduced to a level which is competitive with other forms of energies," he added.
One year after the government's endorsement on hydrogen stations, China has sold 2,737 hydrogen fuel-cell vehicles in 2019, up 79 percent compared with the same period of the previous year. The country has more than 6,165 hydrogen fuel-cell vehicles so far. There are 61 hydrogen refueling stations nationwide with 52 put into operation.
The country has also come up with several hydrogen and fuel cell industry clusters in the Beijing-Hebei-Tianjin region, the southern part of China, eastern and central China.
Domestic companies such as China Petroleum and Chemical Corp and China Energy, along with automobile companies, are all actively laying out their hydrogen fuel cell plans with the expectation it will become a vital sector in the long term.
Sinopec has been focusing on the construction of hydrogen refueling stations for vehicles in recent years, taking advantage of its extensive network of gas stations nationwide.
Sinopec Corp President Ma Yongsheng said the company has already conducted related research on hydrogen fuel cells.