Politicians, health experts slam US decision to withdraw from WHO
Share - WeChat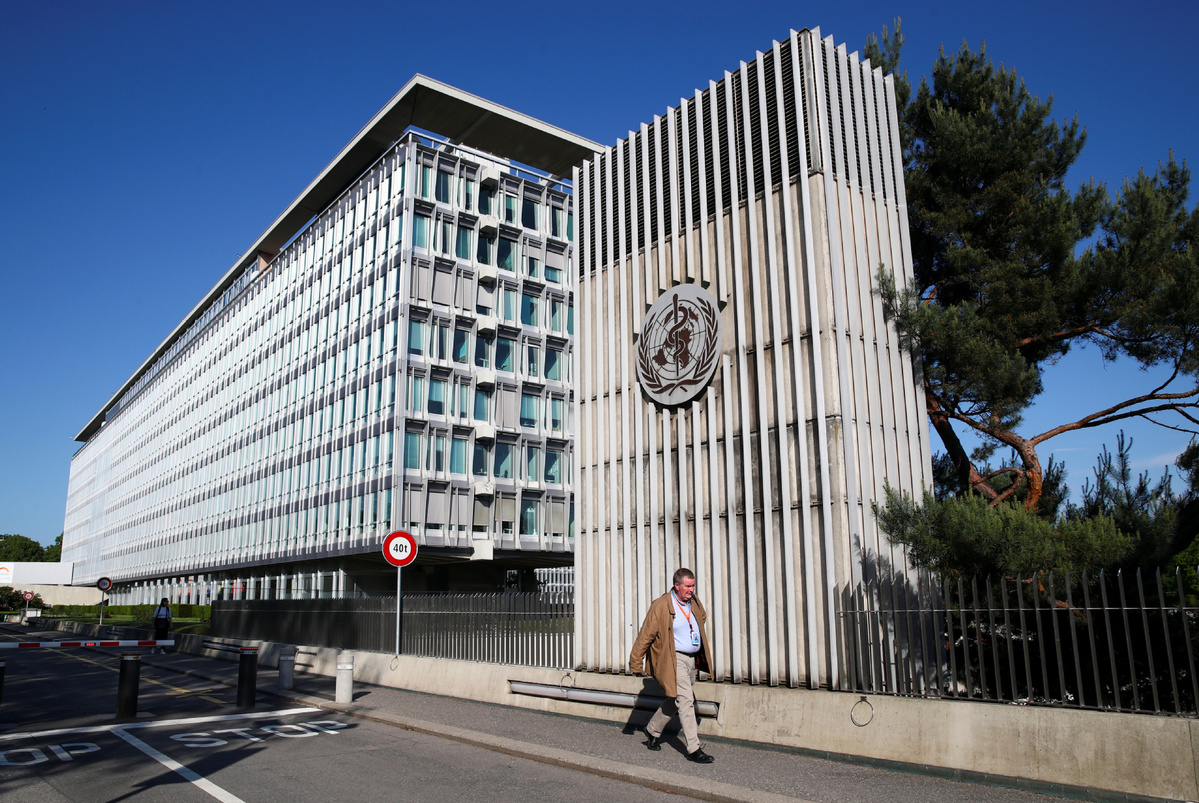 The United States' planned withdrawal from the World Health Organization is a "senseless", "awful decision" that would cause an enormous disruption during an unprecedented crisis which calls for multilateralism, health experts and politicians said.
Just about 10 days after he sent a letter to the WHO chief Tedros Adhanom Ghebreyesus threatening to freeze US funding permanently if the organization did not make unspecified "substantive changes" in a month, US President Donald Trump Friday claimed the organization had failed to make reforms and the US would quit.
"We will be today terminating our relationship with the World Health Organization and directing those funds to worldwide and deserving urgent global public health needs," Trump said in a brief statement from the White House Rose Garden.
Trump was taking aim at the United Nations health agency as US death toll from the COVID-19 surged past 102,700 as of Friday evening, when some US states are resuming businesses and leisure activities, while some are reporting upticks in new cases following the easing of "stay-at-home" restrictions.
In addition to WHO, he also blamed China for its roles in the pandemic's devastation, an allegation that China has strongly blasted.
The Republican president's move drew a swift response from US Senate Health Committee Chairman Lamar Alexander, who began his statement with "I disagree with the president's decision."
"Withdrawing US membership could, among other things, interfere with clinical trials that are essential to the development of vaccines, which citizens of the United States as well as others in the world need," the Republican from Tennessee said.
US House Speaker Nancy Pelosi also panned Trump's decision, calling the move "senseless".
"The President's withdrawal from @WHO as it leads the fight against COVID-19 is an act of extraordinary senselessness. Again and again, he blames others and refuses to take responsibility. Only with a coordinated global response will we defeat this virus," Pelosi said on Twitter.
Patrice Harris, President of the American Medical Association, urged Trump in the "strongest terms possible" to reverse the decision.
"This senseless action will have significant, harmful repercussions now and far beyond this perilous moment, particularly as the WHO is leading worldwide vaccine development and drug trials to combat the pandemic," said the chief of the nation's largest physician group.
The US administration's plan to exit from the WHO marks the latest US departure from multinational institutions and treaties since Trump took office with an "America First" agenda.
Already the US has pulled out of the Paris climate accord, the UN global compact on migration, the UN cultural and education body UNESCO, the UN Human Rights Council as well as the Iran nuclear deal.
The world needs multilateralism and work together, Irish Minister for Health Simon Harris said shortly after Trump announced the US plan to cut ties with the WHO.
"Awful decision. Now more than ever the world needs multilateralism. A global pandemic requires the world to work together," Harris tweeted.
"If we are looking for a villain, it's simple -- but it's not any organization – it's the virus," he said in the post. "We should unite in our fight against it & not fight each other."
Richard Horton, editor in chief of the Lancet, called the US withdrawal from WHO "madness and terrifying both at the same time".
"The US government has gone rogue at a time of humanitarian emergency. All leaders must call for renewed international solidarity in support of multilateral cooperation," Horton said on Twitter.
He said the prominent British medical journal is not a government, "but we give our 100 percent support to the World Health Organisation at this time of crisis. We pledge to work with WHO to use the best science to control and end this pandemic."
Lawrence O. Gostin, director of WHO Collaborating Center on Public Health Law and Human Rights, said that in his 30 years working with the WHO, he had never seen it under "such vicious attack".
"W/drawing from @WHO in the middle of a pandemic would be one of the most momentous decisions of modern history. It will live in infamy & it embarrasses our people & nation. Trump has no power to do it. More importantly, it is shameful & reckless," Gostin, also professor of global health law at Georgetown University, tweeted Friday.