Lenovo head expresses confidence in China's development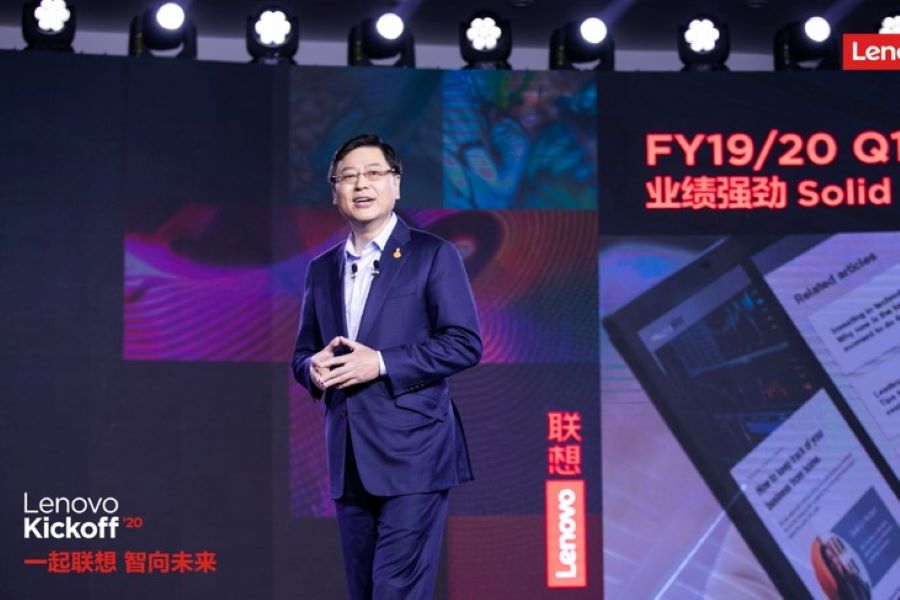 "We should be full of confidence that China's advantages in the industrial and supply chains cannot be removed by anyone who wants to move away", news portal ThePaper reported, citing Yang Yuanqing, a deputy to the 13th National People's Congress and chairman of Chinese tech heavyweight Lenovo Group.
As a powerhouse in the manufacturing industry, China not only has cost advantages, but can also supply a mass high-quality labor force, which brings aggregation advantages to the upstream and downstream of the industrial chain, Yang said.
Although some countries can shunt a part of China's industrial chain, they cannot bear the whole chain, with a massive labor force supply and soaring costs.
Yang said we should maximize advantages in the industrial and supply chains, as well as make efforts to promote the level of manufacturing. New infrastructure developments will drive manufacturing in the directions of automation, digitization and intelligence.
The global uncertainties caused by the COVID-19 epidemic create pressures for the country to accelerate the transformation of manufacturing industry, promote innovation in core technologies and build self-owned brands to step into the mid- to high-end of the global value chain as early as possible, and enhance China's international competitiveness, Yang said.
The COVID-19 epidemic hit the country's economy in the first quarter of this year. As the epidemic has been put under effective control, China's economy is already in recovery mode. Yang said he had confidence in China's positive economic fundamentals in long-term trends and the country's prospects for economic development this year.
Online working, online education, online healthcare, online gaming and online shopping have become new consumption hotspots during the epidemic, and will be the potential energy to drive the country's economy to recovery.
Yang called for the government to increase supports on information consumption, especially in poverty-stricken and isolated areas, to help children in these areas enjoy online education.
Lenovo has a strong supply chain, taking the 15th spot among the Global Supply Chain Top 25 ranked by consultancy Gartner, Yang said. Although the epidemic has affected the company's production in the first quarter, currently it is recovering, with all of its factories in China resuming production at full capacity.
This year's Government Work Report emphasized ensuring stability on six fronts, including employment, the financial sector, foreign trade, foreign investment, domestic investment, and expectations. It also stressed maintaining security in six areas, including job security, basic living needs, operations of market entities, food and energy security, stable industrial and supply chains and the normal functioning of primary-level governments.
As an enterprise, Lenovo is closely related to security in jobs, operations of market entities, and industrial and supply chains, and the company will give support to the country to win the battle against poverty and achieve the goal of building a moderately prosperous society in all aspects, Yang said.
Moreover, the company will carry out preferential actions and measures to stabilize employment in the future, Yang added.
Currently, Lenovo has provided financial support and dispatched employees to help its upstream firms to resume work — especially middle and small-sized enterprises, Yang said.