New policy tools to boost real economy
Share - WeChat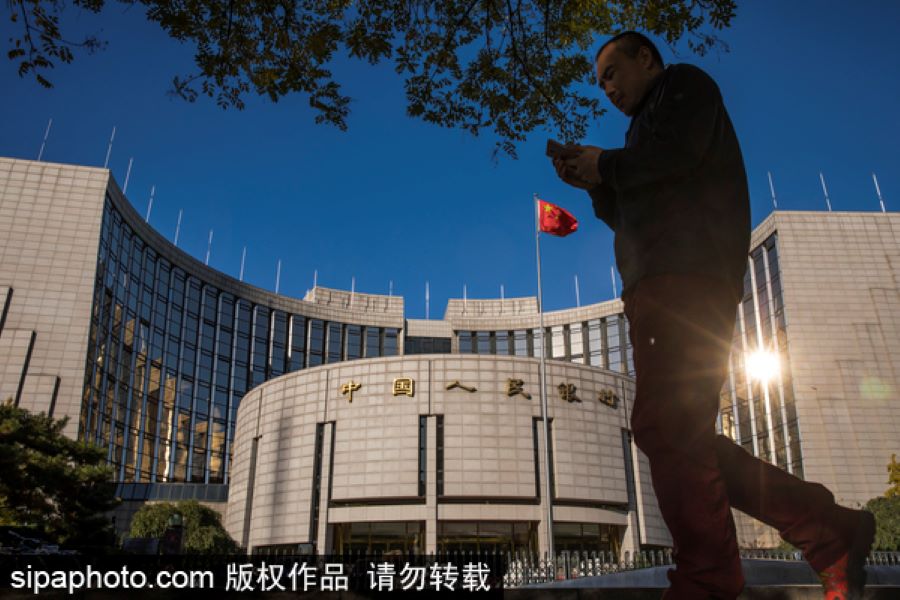 Central bank considering precise measures to prevent financial risks
China will use various monetary policy tools to maintain sufficient liquidity, with the measures expected to be more precise and targeted to spur economic recovery and prevent risks in the financial system, the central bank governor said on Tuesday.
The innovative monetary policy tools will enable broad money supply, or M2, and aggregate financing to grow at notably higher rates than last year, and the central bank will pursue a prudent monetary policy in a more flexible and appropriate way, said Yi Gang, governor of the People's Bank of China, in an interview published on the central bank's website.
The above tone of the monetary policy has been written into the 2020 Government Work Report delivered by Premier Li Keqiang to the country's top legislature. The report listed some tools, such as required reserve ratio reductions, interest rate cuts, and the re-lending scheme, to achieve the monetary policy targets.
New monetary policy measures are expected to directly stimulate the real economy, which is crucial to ensure that enterprises can secure loans more easily, and promote steady reduction of interest rates, the report said.
Yi emphasized five specific financial support measures for small and medium-sized enterprises: to extend loan and interest repayments, increase credit loans, improve government financing guarantees, increase bond financing and develop supply chain finance.
If the coronavirus pandemic continues for a longer term, global economic growth will be hit severely and external financial turmoil may spread, causing disruption in the domestic markets and increasing uncertainties in international payments and cross-border capital flows, he said.
Yi said that there is still "no timetable" for the formal launch of the PBOC's digital currency. The current trials are happening in a closed testing environment in some cities, as part of routine research and development, he said.
The PBOC governor also stressed the need to prevent financial risks in small and medium-sized institutions, as the COVID-19 pandemic may increase nonperforming loans in banks. The central bank will support small and medium banks to implement capital across multiple channels to improve their resilience, he said.
Earlier, President Xi Jinping called for a long-term perspective to deal with the current difficulties, risks and challenges facing China's economy and to boost confidence in the country's development, the Xinhua News Agency reported.
China's economy faces relatively heavy pressure due to difficulties and challenges caused by the intertwined structural, institutional and cyclical problems, which have been compounded by the COVID-19 outbreak, Xi said while joining political advisers from the economic sector at a panel discussion during the third session of the 13th National Committee of the Chinese People's Political Consultative Conference.
China decided not to announce a numeric growth target for this year, focusing, instead, on economic and social stability issues, such as ensuring no meltdown in employment, social welfare, and market entities. "This is a realistic choice given that the economy still faces major internal and external uncertainties," said Zhu Haibin, chief China economist with JPMorgan.
"Monetary policy will likely remain accommodative going ahead, with the focus on the counter-cyclical stance to support economic recovery," said Zhu. "On the credit side, M2 and total social financing growth continued to beat market expectations in recent months, pointing to bolstered credit support amid an unprecedented, uncertain environment."
Lou Feipeng, a senior economist at Postal Savings Bank of China, said that the recovery of real economy will demand more financial resources and hence higher growth rates of M2 and aggregate financing are necessary.
"But that may raise the leverage level at a fast pace. So structural measures should be used to contain potential debt risks and prevent asset price bubbles, especially in the property market," said Lou.
A spokesperson of the China Banking and Insurance Regulatory Commission said on Tuesday that some of the key tasks for this year include cautious disposal of some high-risk institutions and nonperforming loans, and further curtailment of the shadow banking business.