Bayer, WaveForm in tie-up for glucose monitoring solutions for China
Share - WeChat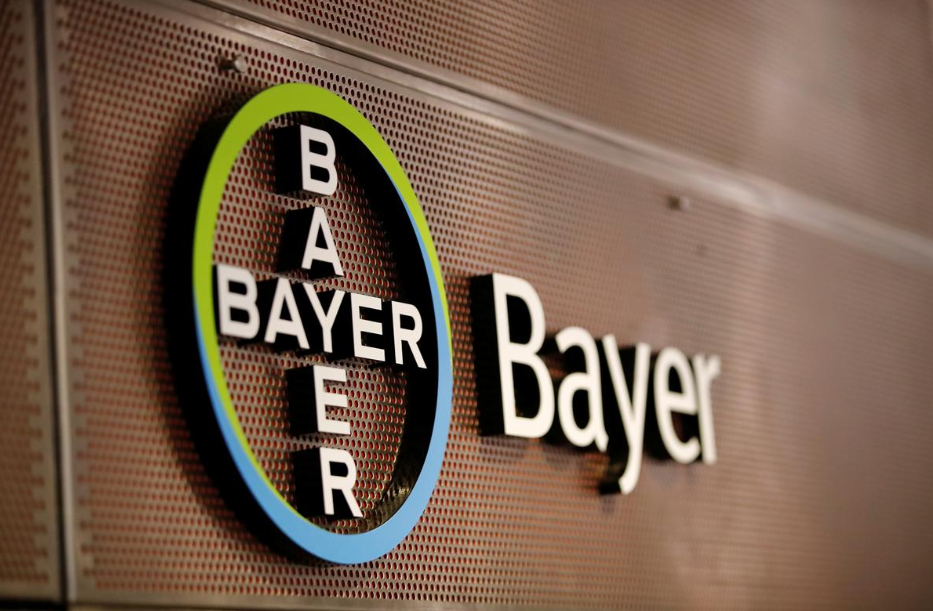 Bayer announced a commercial agreement with WaveForm Technologies Inc, a wholly owned subsidiary of AgaMatrix Holdings LLC and developer of novel products, on Monday for continuous glucose monitoring (CGM) based in Wilsonville, Oregon, the United States.
The collaboration aims to provide innovative glucose monitoring solutions to patients and physicians in China by integrating WaveForm's novel and proprietary technologies with Bayer's extensive experience and know-how in diabetes management.
Regular glucose monitoring plays a vital role in improving diabetes management outcomes. According to the 2017 Chinese Clinical Guideline for CGM, continuous glucose monitoring can track glucose levels continuously and comprehensively, indicating daily glycemic fluctuations in individuals, which serves as a valuable measurement for assessing and guiding treatment of diabetes.
"Bayer is committed to providing solutions in diabetes management in China through its expertise and a portfolio of well-established brands," said Wei Jiang, executive vice-president and president of Bayer Pharmaceuticals Region China & APAC and president of Bayer Group Greater China. "The partnership with WaveForm will extend our efforts across overall diabetes management (ranging from glucose monitoring, prevention and treatment of diabetes to tackling complications); better addressing the unmet medical needs of Chinese patients and thereby helping to improve their quality of life," he said.
According to the latest figures published by International Diabetes Federation, an estimated 116 million adults in China are living with diabetes, and over 65 million of these are undiagnosed.
A study published in the Journal of American Medical Association showed that among people with diabetes in China, 32.2 percent were treated and 49.2 percent of patients treated had adequate glycemic control.
To address the growing challenges caused by the prevalence of diabetes in China, Bayer has been actively collaborating with industry associations, healthcare professionals and other partners to advance diabetes management through integrated approaches including public education, screening, prevention and treatment. For example, since 2019, Bayer has been working with the China Health Promotion Foundation on the Diabetes Prevention project. This initiative leverages both an online interactive platform and on-site programs such as expert consultation and community education activities to raise public awareness and health literacy on diabetes prevention and treatment, thus helping to improve outcome of diabetes management.
"We are excited to work with Bayer to bring a new glucose monitoring solution to patients that will provide the benefits of extended wear time and virtually pain-free insertion, with the real-time data and alerts of a fully-featured CGM," said John Alberico, CEO of AgaMatrix Holdings LLC. "Leveraging the expertise and leadership that Bayer has established in diabetes management, it will deliver more benefits for patients in China."
The WaveForm CGM system is based on several patented innovations in glucose sensor technology offering users a convenient way to view up-to-the-minute glucose readings on a smartphone. This innovative system continuously monitors glucose levels in interstitial fluid through a disposable sensor that can be worn on the body for up to 15 days. Together, the sensor and reusable transmitter accurately measure and transmit glucose data to the mobile app via Bluetooth® every minute, without the need for an additional receiver device.
Under the terms of the agreement WaveForm will be responsible for obtaining marketing authorization for its Cascade CGM system while Bayer will be responsible for commercialization, distribution and sales, as well as customer support.
In November 2019, WaveForm received CE Mark approval for its Cascade CGM system in Europe. Commercialization of the product for the European market has begun in selected countries. Under the partnership, Bayer and WaveForm will explore customized enhancements to the CGM to meet the needs of Chinese patients and physicians.
"Collaborating with outstanding partners like WaveForm is a highly important cornerstone of Bayer's strategy to transform innovation into meaningful solutions for patients," said Marianne De Backer, member of executive committee of Bayer's Pharmaceuticals Division and head of Business Development & Licensing. "China is a key focus of our partnering efforts and we are continuously looking for partners developing digital technologies."
The Pharmaceuticals Business Development & Licensing team of Bayer facilitated this collaboration.
Bayer is a global enterprise with core competencies in the life science fields of health care and nutrition. Its products and services are designed to benefit people by supporting efforts to overcome the major challenges presented by a growing and aging global population. At the same time, the group aims to increase its earning power and create value through innovation and growth. Bayer is committed to the principles of sustainable development, and the Bayer brand stands for trust, reliability and quality throughout the world.
In fiscal 2019, the group employed around 104,000 people and had sales of 43.5 billion euros ($47.38 billion). Capital expenditures amounted to 2.9 billion euros, R&D expenses to 5.3 billion euros.
As a wholly owned subsidiary of AgaMatrix Holdings LLC, WaveForm discovers and develops novel and proprietary new technologies for diabetes care. WaveForm's products under development include innovative continuous glucose monitoring sensor technology, related firmware, software and data storage platforms. WaveForm is also developing a proprietary "closed loop" insulin delivery platform designed to provide a complete solution for patients living with diabetes.