3rd CIIE to highlight public health and epidemic prevention area
Share - WeChat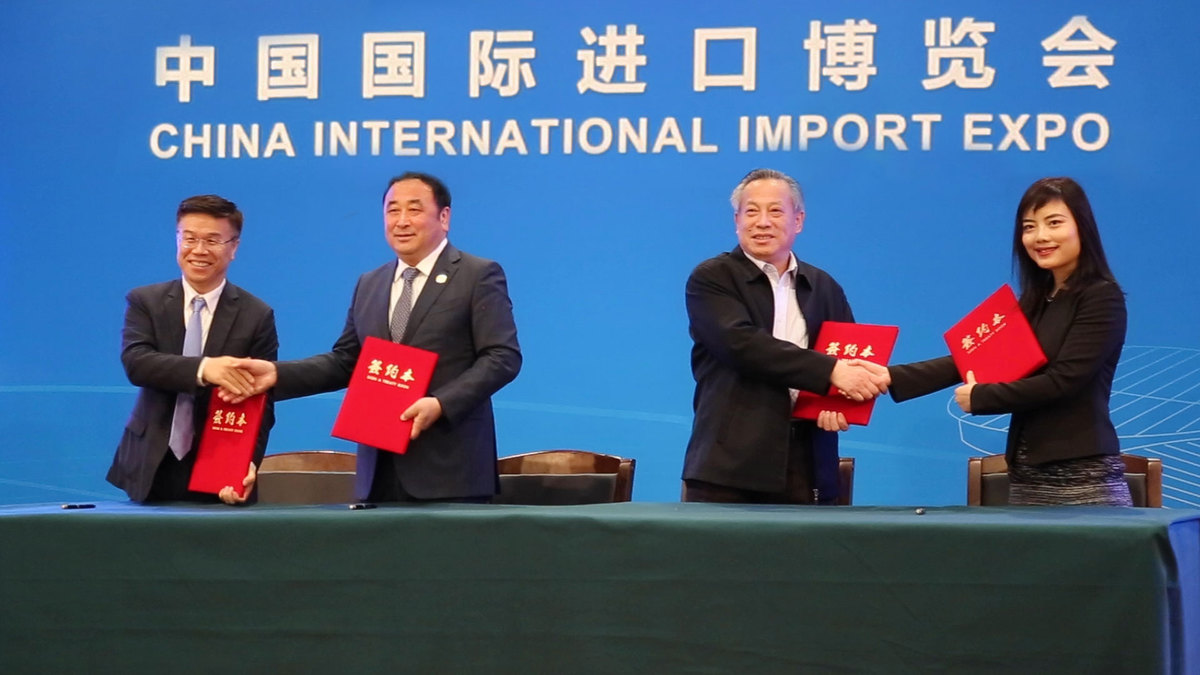 In response to the COVID-19 pandemic, the third edition of the China International Import Expo (CIIE) will feature a public health and epidemic prevention exhibition area in the Medical Equipment & Healthcare Products Exhibition Hall, organizers announced on April 21.
Sun Chenghai, deputy director general of the CIIE Bureau, said that this new area aims to showcase the latest achievement in global epidemic prevention and promote sustainable development in this field.
The new area will showcase advanced public health and epidemic prevention related products and technologies, ranging from extracorporeal membrane oxygenation (ECMO) machines used in COVID-19 treatments to ventilators to protective equipment and test kits.
The companies participating in this area will include medical equipment and pharmaceutical firms that have made contributions to the fight against the COVID-19 outbreak.
Dozens of companies from nations such as the United States, Germany and Switzerland have already booked over 2,800 square meters of exhibition space to showcase their products.
Aside from the product displays, matchmaking events will also be held in the area, said Sun.
Zhu Yi, vice chairperson of Shanghai Municipal Commission of Commerce, said that Shanghai has pledged to optimize the exhibition environment and investment landscape to provide more opportunities for international enterprises.
Four international healthcare giants including Fresenius, Bayer AG, PerkinElmer and Boehringer Ingelheim signed up for the third expo with the CIIE Bureau on April 21.
To date, 90 percent of the Medical and Healthcare Products Exhibition Hall has been reserved, and nearly 60 Fortune Global 500 pharmaceutical and medical companies will attend the expo.