Shanghai Museum debuts its collection of scholars' rocks
Share - WeChat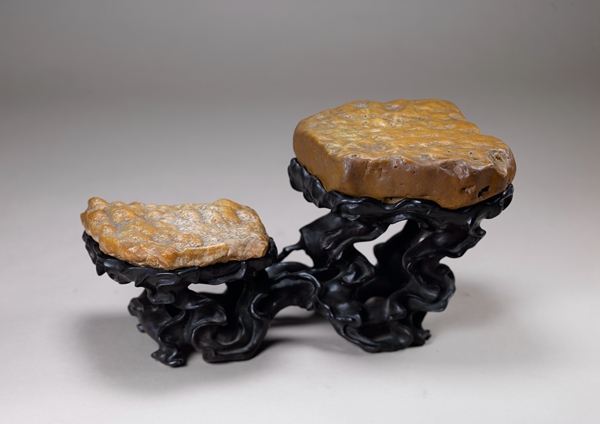 The exhibition, which will end on June 28, marks the first time the museum is hosting a showcase following its temporary closure from Jan 28 to March 12 due to the novel coronavirus outbreak.
"For more than 20 years I've been influenced by my father and greatly intrigued by scholars' rocks," Hu wrote in an essay about the exhibition. The collector was not present at the exhibition.
According to the museum, Hu's father, Hu Zhaokang, was an eminent collector of antiques and scholars' rocks. In 1994, he donated 76 scholars' rocks to Guyi Garden in Nanxiang of Shanghai.
His daughter has evidently followed in his footsteps. Since 1998, Hu has authored and coauthored five books on Chinese scholars' rocks in the US. To introduce this unique tradition of Chinese culture to the public, she also donated rocks to many institutions, such as the National Bonsai and Penjing Museum in Washington DC, the Yale University Art Gallery and the Worcester Art Museum in Massachusetts.
"I was fortunate to have built a collection of ancient Chinese scholars' rocks from all over the world. I understand that few of such rocks are found in China now, so I've always wanted to take my collection to China," she wrote.
Most Popular