1,000-year-old tomb of couple excavated in China
Share - WeChat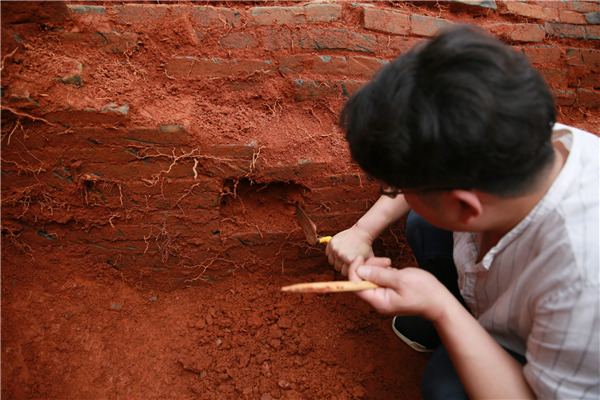 Archaeologists have excavated a tomb dating back to the Northern Song Dynasty (960-1127), containing the skeletons of a couple buried in Central China's Hunan province.
The tomb was among a tomb cluster that was discovered in 2007 in Nanfentang village, Batang township in the city of Ningxiang. It was excavated earlier this year when an expressway under construction was about to run through the area, according to the Hunan provincial research institute of cultural relics and archaeology.
The tomb was found to have two sections connected with a tiny window, which was called "a fairy bridge."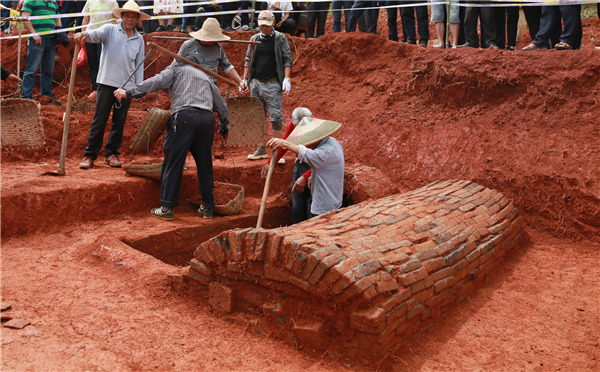 The fairy bridge indicated the belief that the couple would continue their marriage in the afterlife, said Yang Ningbo, an associate researcher with the institute.
Yang said it was common that husband and wife were buried together but a fairy bridge was rare.
Another tomb in the area that was believed to be from the Eastern Han Dynasty (25-220) was also excavated with 13 articles unearthed. An iron cooking pot and a pottery jar were among the unearthed items.
The excavation of the tomb cluster will provide important information for the study of history, customs and funeral culture of the area during the dynasties, said Yang.
Most Popular