Designing honor
Share - WeChat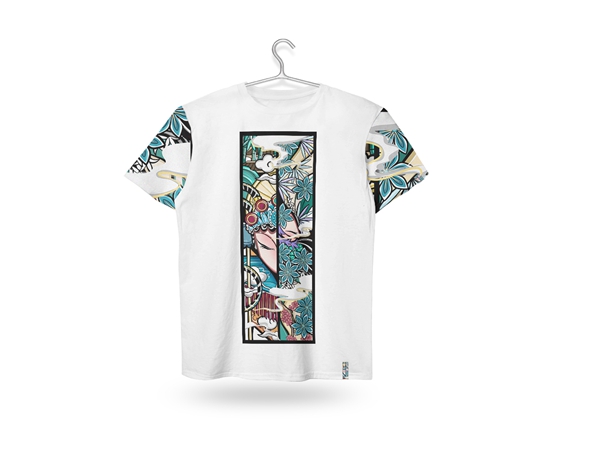 Veteran designer Mauro Ravizza Krieger from Italy, who has been a longtime friend of Hengyuanxiang Group, was an invited participant in the competition. He created a conceptual design of artistic masks inspired by paintings by Italian master artist Raphael.
"When the novel coronavirus broke out in Wuhan, you lived for two months in complete lockdown, and we tried to support you," he says in a video clip. "Now that Italy is in lockdown, you have been really warm in supporting the Italians."
This year marks the fifth centennial celebration of the death of Raphael. In Rome, an online exhibition showcasing the artist's work has been made available during the pandemic.
Krieger says he was interested in the "Love is Forever" competition because it brings people closer.
"It means we are together. We are in love and we have hope for the future. The situation will be better," he says.
Another winner in the competition is Yuan Nanzhou, a university graduate from the Chengdu Academy of Fine Arts in Sichuan province. The 22-year-old's creations feature flower patterns combined with Peking Opera imagery.
In his creation, Yuan borrowed the facial features of traditional Peking Opera characters such as Guan Yu, a heroic marshal in the Legend of the Three Kingdoms, and women fighters, presenting them among jade, folding fans, spears and flags depicted in contrasting colors.
Established in 1927, Shanghai-based Hengyuanxiang is one of China's leading textile groups that has more than 100 factories across the country manufacturing wool, bed linen, fabrics, clothing and household chemicals. The company is one of the official sponsors of the 2022 Beijing Olympic Winter Games.
Most Popular