First person: teaching class from behind the mask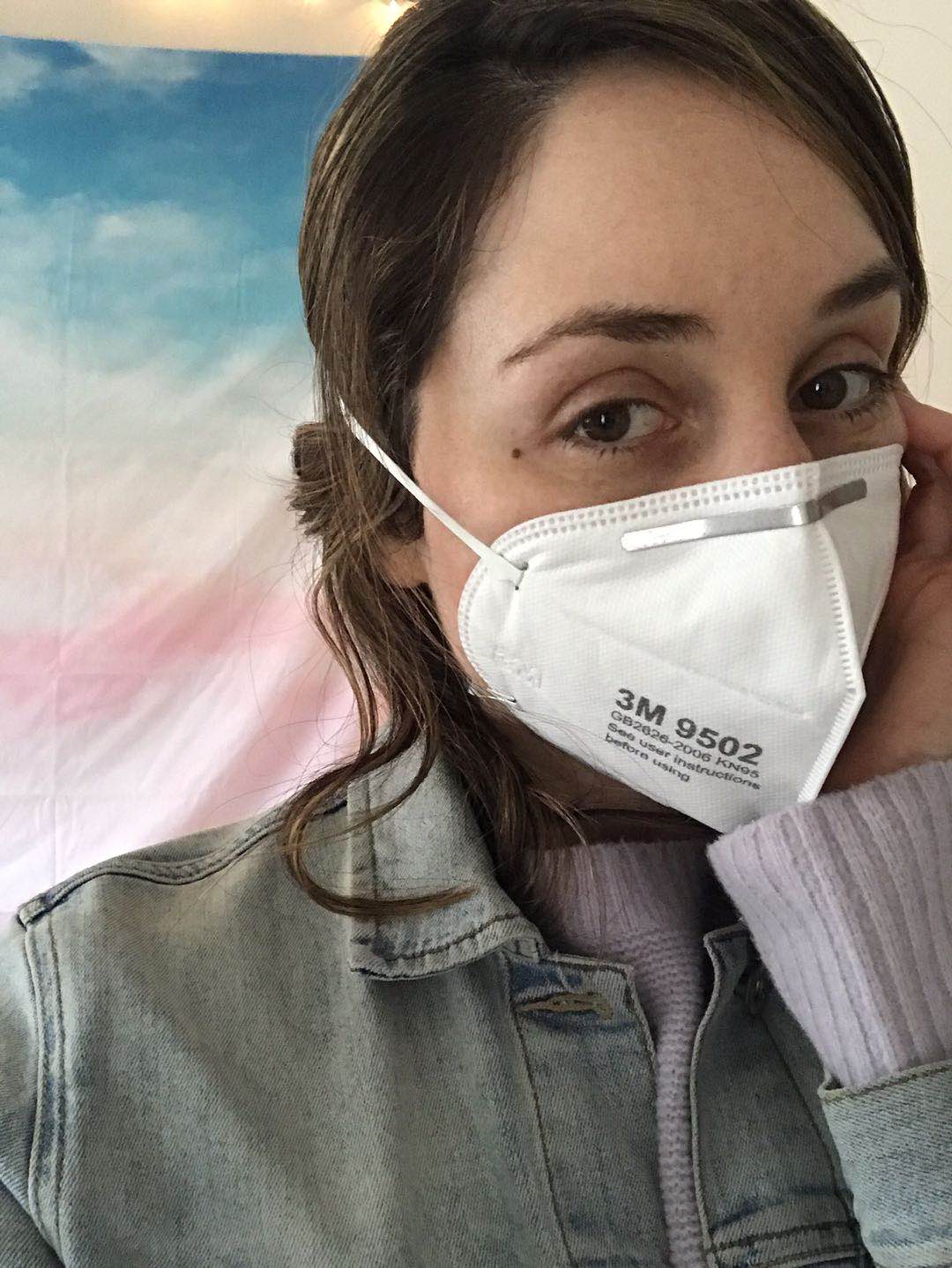 I recall a day in February that I brought a pack of N95 masks into my anatomy classroom. I had purchased them on my last trip to Beijing and didn't even use them. I thought of them as something of a souvenir, not something that I would ever need.
I allowed my students to pass the sealed package around to look at the masks and the Chinese characters. They had many questions about what it was like to wear a mask while living in China.
Now that package of leftover masks that I had so casually kept in my purse has become one of my most valuable possessions.
Prior to the mandatory lockdowns, there was a strange sense of urgency, but there was also a quieting down. Although we didn't talk about it, this feeling was tangible.
The collective anxiety was like a dull buzzing in the background of our once-normal daily lives. Retail stores began to limit their hours, restaurants were far less crowded, and the once abundantly stocked grocery store shelves were now barren and picked over.
A strange, eerie feeling would come over me every time I saw someone in a mask. Having lived in China, the sight of families in masks was nothing out of the ordinary, nor was wearing one myself. However, I never imagined I would see people wearing masks here in the United States.
Once it was officially announced that schools would be closed for an indefinite period, teachers and students were told to take everything home. It felt surreal to watch my students clean out their lockers and load up their backpacks with every textbook — right in the middle of the school year. It was as though we were having the last day of school without any sort of celebration or closure.
A few of my students asked me when I thought we would be back. At a loss for a definitive answer, I just replied that we needed to be patient and keep up with our schoolwork. (Isn't that such a teacher response?!)
My students were looking to me, I was looking to my friends and family and, collectively, we have all been looking to the news and waiting.
Making the switch to online schooling has been challenging. I rely on seeing my students' faces to get a sense of how the lesson is going and to see if we need to review or move on to the next chapter.
I find myself missing the questions they would ask or the sneaky ways they would try to get me off topic. (For any of them reading this, you know that anytime you ask me about traveling in China, it turns into a full class discussion!)
I love being a teacher, because I love the classroom conversations that we have around the lessons. I feel a sense of accomplishment and pride when I begin to see the "lightbulb moments" students have when they finally understand a tough concept.
Making the change to digital school made me worry that I would be without these important classroom moments. However, through trial and error, determination and a lot of patience, my students and I have been able to find a way through this challenge.
Teaching from a digital classroom has given me an opportunity to take a closer look at my teaching strategies. In the classroom, we try to balance lectures, labs and classwork with very tight time constraints. But, in a time of lockdown, time doesn't seem to hold the same control over our lives anymore.
While my breakfast used to be strictly at 6 am, it has now become the time whenever I begin to feel hungry. For my students, school used to dismiss at 2:30 pm. Now I imagine that is the time when some of them are just waking up.
Taking this newfound relationship with time into consideration, I thought about the hours spent by students listening to lectures and completing assignments. I now walk a thin line between keeping my students engaged while avoiding giving them unnecessary busywork.
Now that my normal routines are a thing of the past, I have found that with less to "do", I can slow down and give more meaning to the things that I am actually doing.
Meals were once thrown together, but now they're carefully planned occasions that I take the time to just sit and enjoy. Each morning, I used to drink a large iced coffee in under an hour. Now, it takes me three days of slow sipping to finish that same size beverage.
I have been approaching digital school the same way. I carefully plan a lesson that is meant to be learned over a longer period of time. I no longer need to cram as much information as possible into 40 minutes, and they no longer have to finish all of their homework after dinner and before lacrosse practice.
There is more time to prepare, plate, eat and digest each lesson. What was once a passing comment about biology inspiring architectural design can now become a deep exploration into an application of science in the real world.
I am able to give my students more enrichment materials to ponder, and they are able to take more responsibility for their own learning.
It is my belief that giving students more autonomy and empowerment to take the lead on their own academic goals and interests helps them to build self-confidence.
As a science teacher, it is my job to get students to think like scientists. I want them to be curious about the world around them and know how to ask the questions that matter — and investigate the answers to these questions.
With a little bit of creativity, optimism and a scientist's approach to challenges, it is possible to find an even better way to do things. Take this newfound time to follow what sparks your curiosity and become your own favorite teacher.
The author Kayla Raden is a chemistry teacher at Bishop Eustace Preparatory School in Pennsauken, New Jersey.