Hard-hit region reinvigorates travel and culture industry
Share - WeChat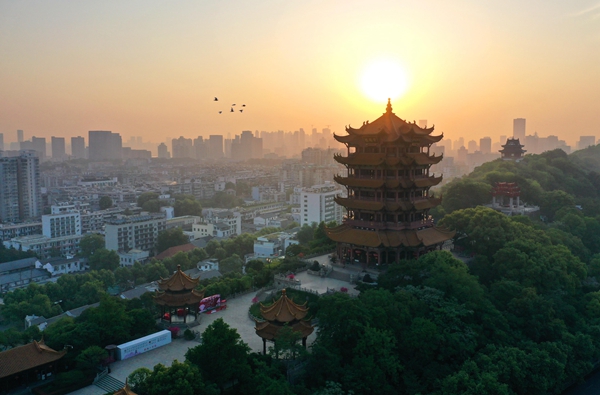 A total of 311 of Hubei's 425 starred restaurants, 336 of its 1,262 travel agencies and 298 of its 421 A-level scenic areas had resumed business as of May 14, according to the provincial department of culture and tourism.
Daily visits averaged about 290,000 during the May Day holiday and roughly 110,000 since.
And about three quarters of 3,109 enterprises and merchants in 30 provincial-level cultural-industry parks have reopened.
The province has continued to advance 262 culture and tourism programs and has initiated 92 new ones with a total investment of about 600 billion yuan ($85 billion).
The province has also established 23 bookstores in disused makeshift hospitals and staged various online exhibitions.
Hubei's culture and tourism industry accounts for over 10 percent of the province's GDP.
It's estimated to have lost over 150 billion yuan in the first quarter of 2020, bringing many small and medium-sized businesses to the verge of bankruptcy.
On May 1, the provincial government issued policies to accelerate the industry's recovery, including a 100 million yuan fund to assist scenic spots, hotels, travel agencies and related companies to weather the tough period.
The new policies ease capital-flow pressures by supporting them to raise funds, increase business credit and seek guarantees from financial institutions.
Authorities also encourage the industry to integrate with other sectors, such as film, sports and education.
The provincial department of culture and tourism says it will strengthen cooperation with other government bodies to implement the preferential policies for companies.
It'll also clarify the division of responsibilities, detail measures' applications and regularly summarize its work.