Hubei's tourism resumes, cautiously
Share - WeChat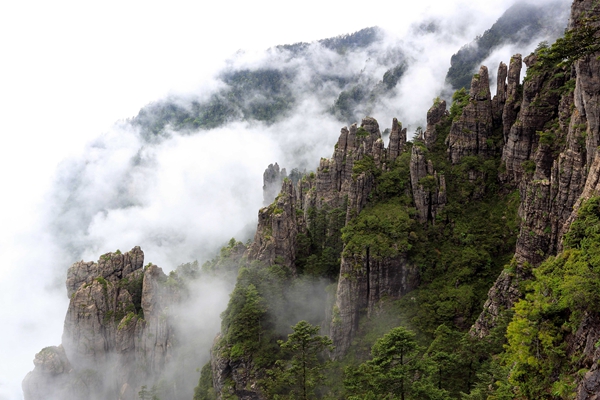 Attractions in the province most affected by COVID-19 are gradually reopening while employing strict infection-prevention measures, Xu Lin and Liu Kun report.
The tourism industry in Hubei, the province hit hardest by COVID-19 in China, is gradually recovering.
Scenic areas, museums and hotels have been actively marketing themselves through livestreams and short videos. They're also offering discounts for visitors with extra consumption coupons provided by the government.
Travelers must make reservations so that attractions can limit visitor numbers in real time.
They must also present their health QR codes and undergo temperature checks at the entrances. And they're required to wear masks and practice social distancing. Dining facilities require customers to eat separately and use serving chopsticks.
Hubei's Shennongjia National Park reopened its scenic areas on March 25 with daily visitor numbers limited at 30 percent or less of its capacity.
"Shennongjia is known as a natural oxygen bar. This is typically its peak visitor season because of the blooming flowers and good weather. Visitor volumes are recovering," Shennongjia's culture and tourism bureau's deputy director Ming Lei says.
"Visitors enjoy the unique fauna and flora. Many ride horses, practice archery and see cute spotted deer."