China naturalized player yearns to speak Chinese better
Share - WeChat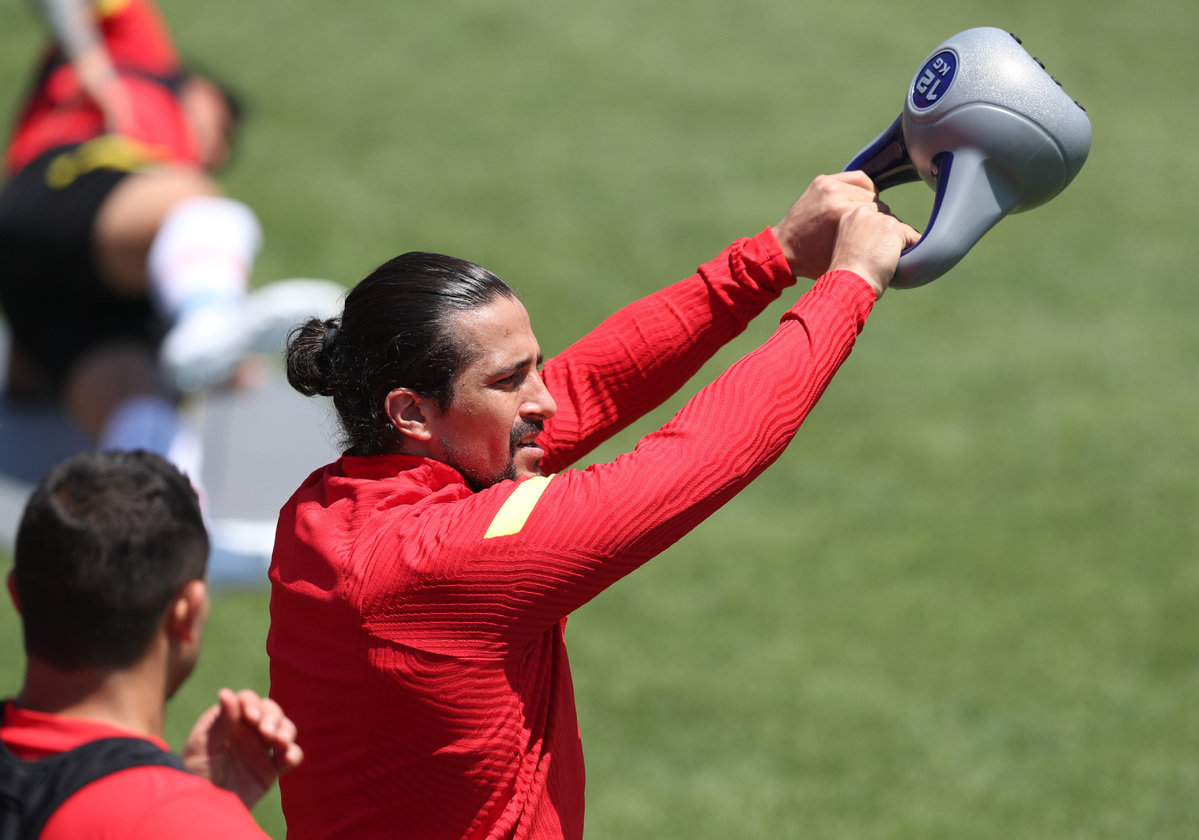 BEIJING - Chinese foreign-born player Luo Guofu has expressed his will to learn Chinese well after he was called up by the national team of his adopted country.
Luo, whose Brazilian name is Aloisio, was the third naturalized player after Ai Kesen and Li Ke to be inducted by the Chinese side.
The top scorer of the Chinese Super League in 2015 currently is training with the Chinese team in Shanghai to prepare for their next two World Cup qualifiers, the date of which remains unclear due to the COVID-19 pandemic.
Luo said he looked forward to the day when he can speak Chinese.
"Now it has been one of my main goals to learn Chinese. I hope I can master this language and talk with others in Chinese," he said.
Luo on Sunday posted on social media a letter written to him by a Chinese fan in English asking him to learn Chinese.
"I know Chinese is one of the most difficult languages to learn, but I still look forward that one day you could speak it fluently," the letter read.
Li Tie, head coach of the Chinese side, said his team is open to all the players, naturalized or local, so long as they can fit the bill and have the will to serve the team.
"All the players in my team will face fierce competition; I will prepare at least three players for any position of the team. They are close in capability, so their forms will make the difference," he said.