Chinese battery makers to seek breakthrough
Share - WeChat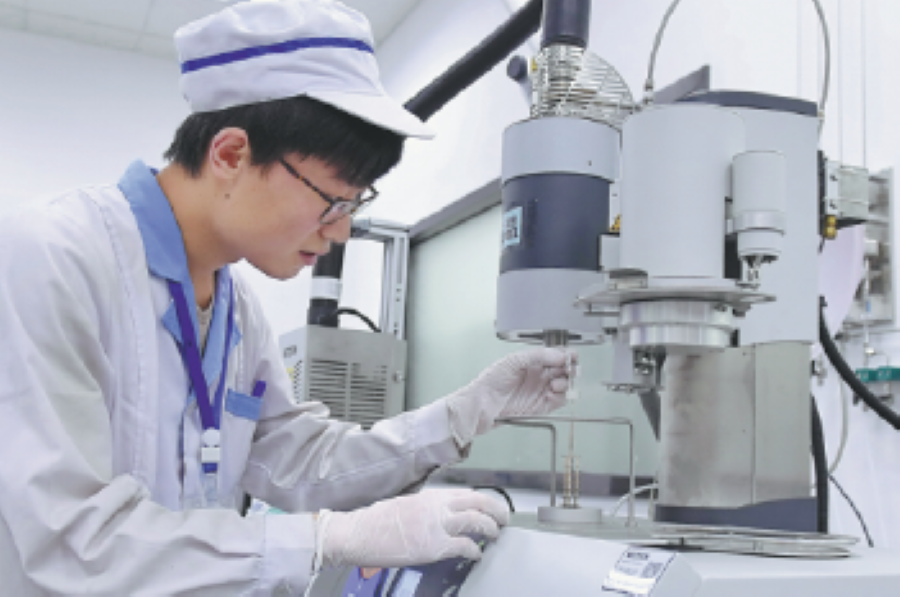 CATL, BYD unveil new partnerships, products amid stiff competition
China's new energy vehicle initiative started in earnest in 2009 and in six years it became the world's largest market.
The sector's meteoric development has generated behemoths of battery makers in the country, which had been sitting atop globally until very recently.
For three years since 2017, CATL headquartered in Ningde, a small Chinese city known for yellow croaker, ranked No 1 on the list of global battery producers in terms of market share, leaving behind traditional giants including Panasonic, LG Chem and Samsung. Another Chinese company BYD was high on the list as well.
Things took a turn in the first quarter of this year. According to SNE Research, South Korean battery maker LG Chem CATL's took throne with a 27.1 percent market share in the three months. LG rose to second position, boasting a 25.7 percent share.
CATL ranked third, securing a 17.4 percent share, while BYD slipped to the sixth, taking a 4.9 percent share.
According to SNE Research, LG Chem's installed capacity of 5.5 GWh in the first quarter, up from 2.5 GWh in the same period last year, was mainly thanks to the outstanding sales of the Tesla's Model 3s, Renault's Zoe as well as Volkswagen's electric cars.
Globally, Tesla saw its Model 3 deliveries rise more than 13 percent in the first quarter. Its China plant started to sport LG Chem's batteries from February, and the Model 3 was the best-selling electric car in the country in February and March, according to the China Passenger Car Association.
Some analysts believe that CATL and BYD's falling market share in the quarter was mainly because of the coronavirus pandemic, which hit China especially hard in February.
The country's total installed capacity was 5.7 GWh, down 53.8 percent from the same quarter last year, with 2.8 GWh from CATL. In 2019, the company's quarterly installed capacity averaged 9.43 GWh.
CATL Chairman Zeng Yuqun said last week that the pandemic did affect its production and operations for a while, but added that the market is recovering as China has been effective in curbing the spread of the coronoravirus.
Cui Dongshu, secretary-general of the China Passenger Car Association, said the pandemic was just one factor in the fast-evolving global battery market, and other changes deserve attention as well.
For example, Tesla wants to produce batteries itself. Volkswagen, which aims to sell 1.5 million electric vehicles a year in China by 2025, is planning to acquire a stake in smaller Chinese battery maker Guoxuan. And Panasonic and LG Chem are building plants and partnerships in China.
"Faced with stiffer competition, Chinese battery makers must improve their competitive edge and cut their cost to stay competitive," said Cui said.