Aloisio energizes China's cause
Share - WeChat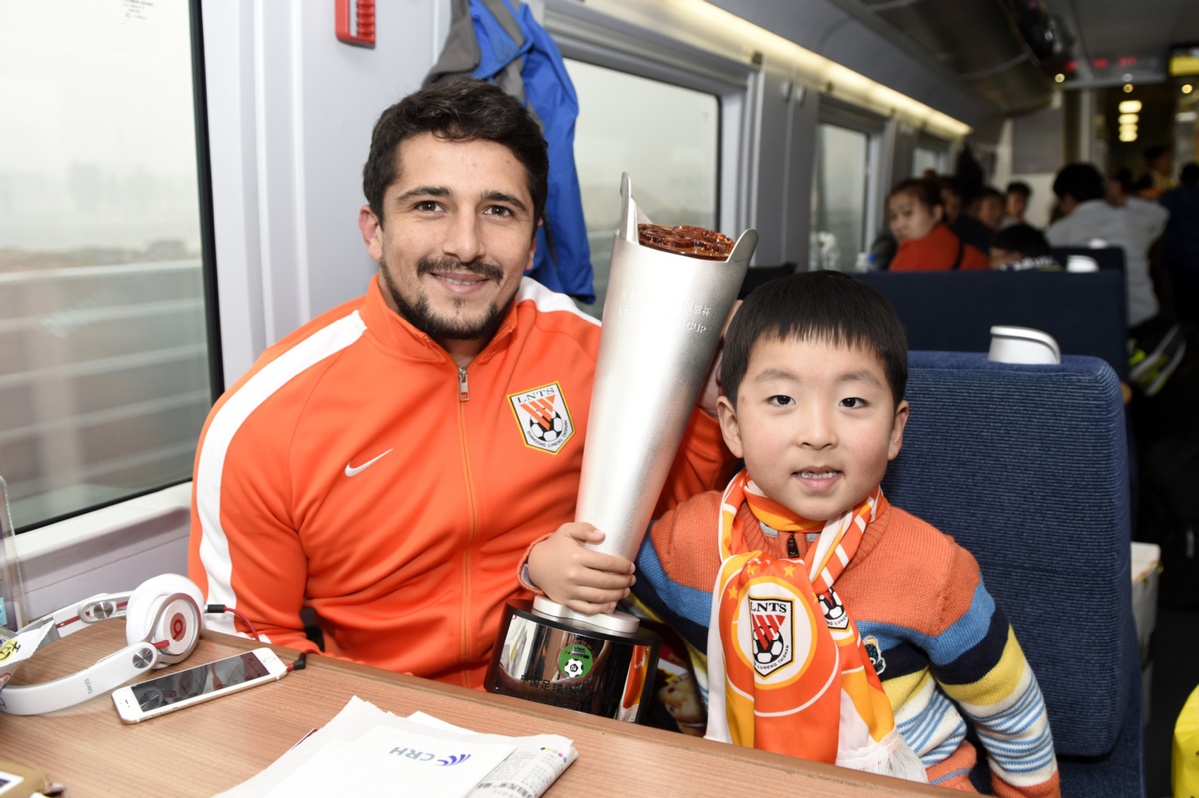 CFA president Chen Xuyuan last week said the next round of World Cup qualifiers have been penciled in for October or November, giving Li time to possibly add even more naturalized players to his squad.
Chen, the former chairman of Shanghai SIPG, has acknowledged that critics have a point when they blame the policy for a lack of homegrown attacking talent making the grade at CSL clubs.
However, he believes naturalization will ultimately stimulate the domestic game's development if it can revive the general public's enthusiasm for the national team, which hasn't reached a World Cup finals since its debut in 2002.
"Chinese soccer will never meet the expectation of our fans if the national team cannot produce great results," Chen told China Central Television on Saturday.
"This (naturalization) needs the CFA to think deeper. The next step is to develop a clearer policy on the matter to guarantee the development of the professional leagues and Chinese soccer as a whole.
"When I worked at SIPG, I used to believe importing high-level foreign players would greatly benefit the development of Chinese soccer. In fact, this is a double-edged sword. While the league's level has improved, the room for the development of domestic players has been affected.
"With stronger foreign players, clubs favor the imported stars, especially as forwards and wingers. So there's less domestic talent in attack, which can damage the longer-term development of Chinese soccer."