Aloisio energizes China's cause
Share - WeChat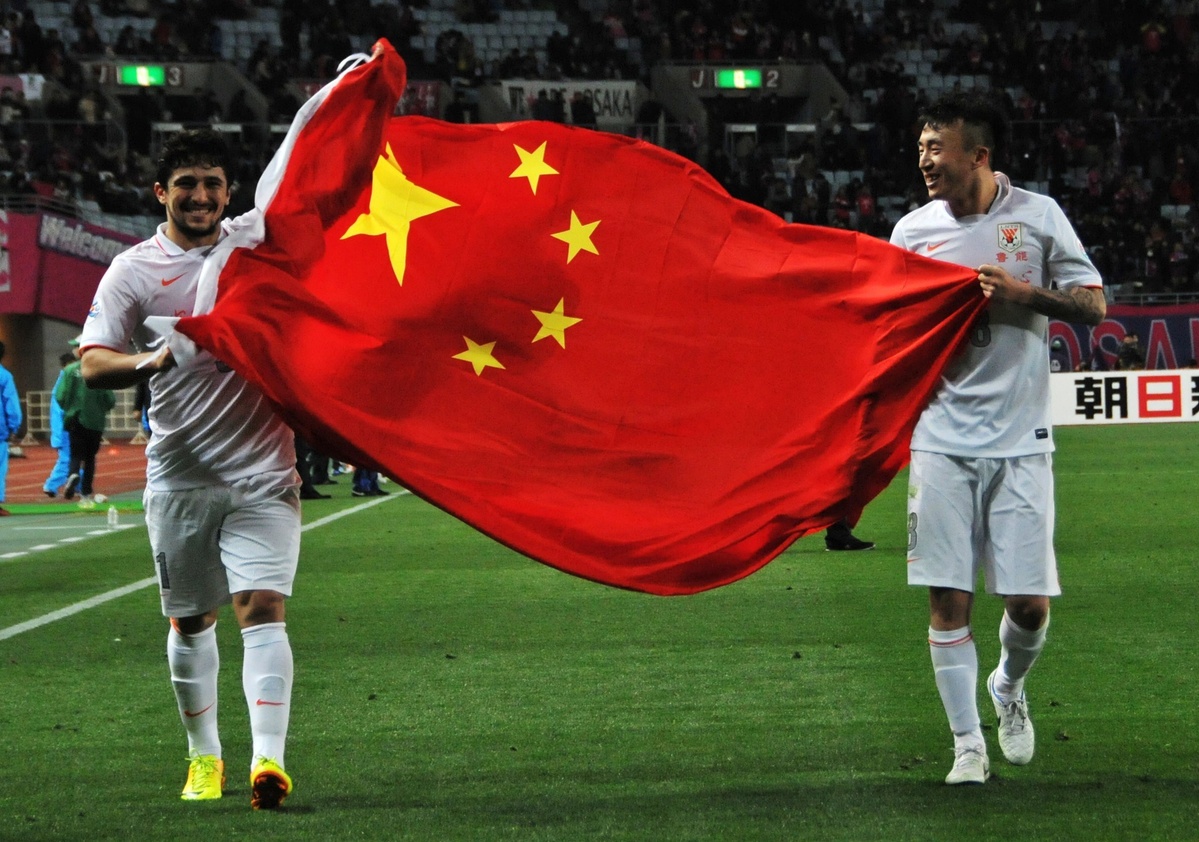 "There will be fierce competition as all who can earn call-ups to the national team are great players," said Aloisio. "There are no major differences between us, so we will see who can produce the better performances."
With China's qualifying chances hanging by a thread with four games left, Aloisi needs to quickly back up those words with goals. Head coach Li Tie's side trails Group A leader Syria by eight points and only leads third-place Philippines on goal difference, with eight group winners and the four best second-place finishers entering a second phase of qualifying.
Aloisio's transition to international soccer should be helped by his previous association with Li, who coached him at Hebei.
"I'm looking forward to communicating with the head coach, we've worked with each other before," said Aloisio. "I trust the coach who is a good guy… and I know most of players in the team. I've worked with many of them and some were my opponents in league matches. We will cooperate, train and improve together.
"I've leaned some Chinese and I believe it can improve in the future. I will try my best to learn my 'mother tongue'. I believe in a few months I will be able to communicate in Chinese."
Coach Li revealed that the squad should have been joined by a fourth naturalized player, Alan. However, the Beijing Guo'an striker remains in his native Brazil due to COVID-19-related travel restrictions.
"Aloisio is a very hardworking player who has a strong desire to win," said Li before Monday's training session in Shanghai. "I had intended to include Alan in the training camp too, but sadly he is still in Brazil and could not return.
"No matter if you are a naturalized player or a homegrown player, the door of the national team is open to all who want to serve their country. With the arrival of more naturalized stars, there will be fierce competition within the team. I hope there can be a positive atmosphere."