Cross-border parcels from China's Yiwu increase by over 860% in April
Share - WeChat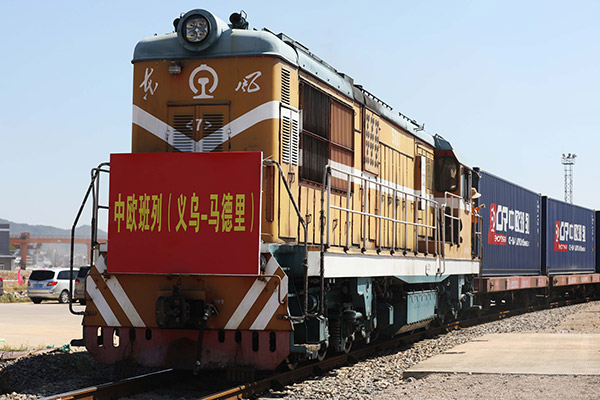 HANGZHOU -- The eastern Chinese city of Yiwu, home to the world's leading small commodities market, handled 1.47 million consignments of cross-border parcels in April, up 867.2 percent year-on-year, the local customs said Thursday.
The China-Europe freight train service, which was launched in Yiwu in 2014, has provided a new channel for the transportation of international mail amid the COVID-19 pandemic. More and more cross-border e-commerce enterprises in Yiwu and the surrounding cities in Zhejiang province prefer to transport medical supplies and daily necessities via freight trains, accounting for 68.6 percent of the total.
After the epidemic broke out, due to the falling number of international cargo flights, many cross-border e-commerce sellers in cities such as Hangzhou and Shanghai chose to transfer some goods to Yiwu and transport them to Europe via freight trains.
"Previously, only 10,000 to 20,000 consignments of parcels were exported each day on average. However, the number rocketed and remained at more than 50,000 amid the pandemic," said Song Jiansheng with Yiwu Customs.
Wang Cong, general manager of Yiwu Kaijiang E-commerce Co Ltd, said the Europe-bound rail service not only cut the delivery time but also made the transport price half that of air freight.
The China-Europe freight train service has expanded rapidly and now has 12 routes linking Yiwu with 37 countries and regions across Eurasia.
Statistics show that a total of 133 China-Europe freight trains departed from Yiwu this year. The trains carried 11,220 TEUs, up 44.1 percent year-on-year.