Boosting consumption essential
Share - WeChat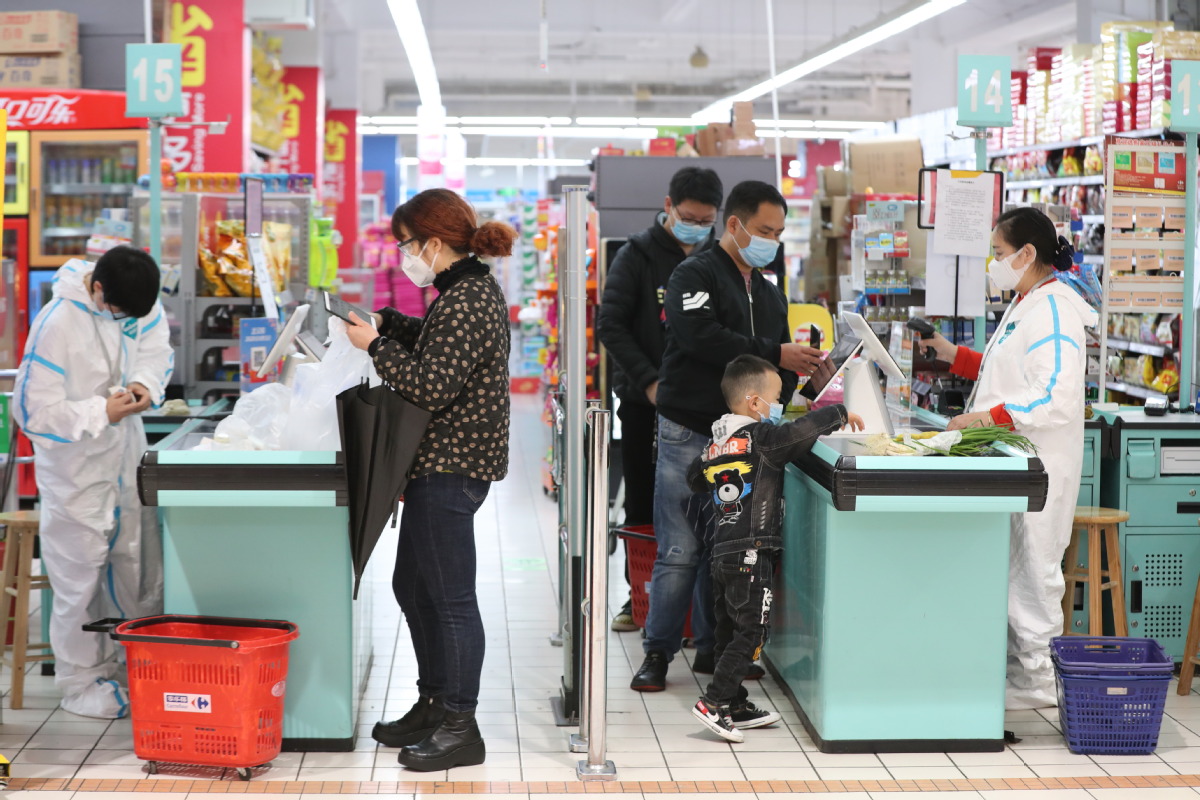 Apart from offering vouchers, cash grants, govts should also stabilize job market
Experts have advised the government to take proactive measures to boost consumption and stabilize employment as pent-up demand restrained by the novel coronavirus epidemic may not be sufficient without massive stimulus.
A recent online poll found that half of Chinese families surveyed plan to increase savings and reduce consumption when the contagion comes fully under control.
"The general public has become more conservative and more aware of risks due to shocks to the economy from the epidemic. If we do not take strong measures to boost consumption, the phenomenon of inadequate consumption and excessive savings may continue," said Gan Li, director of the Survey and Research Center for China Household Finance at Southwestern University of Finance and Economics.
Apart from issuing vouchers and offering cash grants, the government should also stabilize the job market for low-income earners, expand coverage of unemployment benefits and encourage the development of small-scale consumer loans by giving full play to internet companies and online banks, Gan said.
Conducted between Feb 21 and March 10, the survey collected 30,688 replies from active users of Alipay, a third-party mobile and online payment platform established by Alibaba Group Holding Ltd.
In the first quarter, family income among freelancers-those without a designated employer or stable income-dropped from the previous quarter due to the epidemic while daily expenses increased. Similar pressure was identified in low-income families, especially those whose annual income before tax was no more than 50,000 yuan ($7,053), as their employment stability declined, according to the survey jointly released by the center and Ant Financial Research Institute on April 21.
The most important element of consumption stimulation is to retain job security, especially the task of helping low-income earners find and keep jobs. This will ensure not only their incomes, but also the willingness to consume, because low-income earners are likely to spend 80 percent of additional income, said Li Hongbin, a senior fellow at the Stanford Institute for Economic Policy Research.