Economic pick-me-up for the world: China Daily editorial
Share - WeChat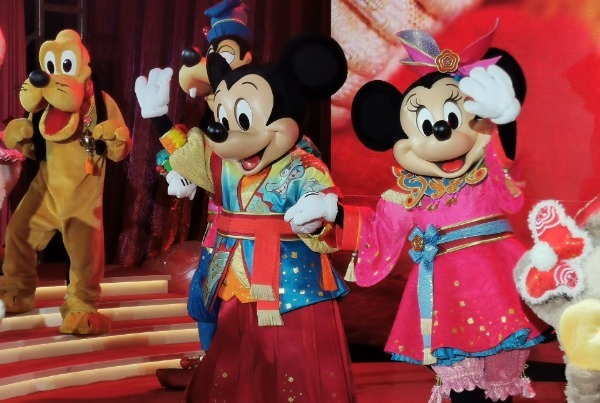 That Shanghai Disneyland will reopen to the public on May 11, the first Disney theme park to open again after being closed due to the novel coronavirus outbreak, is another sign that things are getting back to normal in China.
If China's success in controlling the spread of the novel coronavirus has set a good example for other countries fighting the pandemic, its resumption of normal economic activities and return to social normalcy should boost confidence that the world can do the same and the global economy will be rebooted.
Given China's position in the global supply chain, the resumption of normal production and consumption will undoubtedly alleviate the impact of the pandemic on the global economy.
Indicating that the economy is continuing to recover, by the end of April, 99.1 percent of State-owned enterprises had resumed production and 95.1 percent of their workers had returned to work. The purchasing managers index of the manufacturing industry was 50.8 percent, and a survey of more than 8,200 foreign-funded enterprises by the Ministry of Commerce showed that more than 70 percent of them had resumed production by April 28.
At the same time, logistics have been restored, and the demand for steel, electricity and other raw materials has almost returned to the pre-pandemic level. The industrial sector has got into gear before the services sector, but with the majority of scenic attractions reopening there was a surge in domestic tourism during the May Day holiday.
China saw nearly 115 million domestic tourist trips during the five-day May Day holiday. And domestic tourism revenue generated during the period totaled 47.56 billion yuan ($6.7 billion) showing that people are confident about spending again.
China's achievement in getting a grip on the virus and the rapid resumption of its economic activities send a strong message to the world that the pandemic has not changed the dynamic of the Chinese economy, and all the factors that support the fast growth of the Chinese economy remain unchanged.
With many parts of the world still fighting the virus, China's rapid recovery will at least keep the global economy on life support
But to ensure that targeted policy support can be provided, it is important that local governments know the difficulties companies are facing and do what they can to help them overcome them. The central government should also organize fact-finding missions to get to know the real picture of local economies so that they won't be hoaxed by some local governments' sleight of hand. With down-to-earth knowledge obtained through such missions, local governments can be deterred from playing fast and loose with the figures.
China knows well that joint efforts from all countries are essential for the world to tide over the devastation of this pandemic. It hopes that its resumed economic activities will help ensure the global economy stays on the road to recovery.
Most Viewed in 24 Hours
China Views