Taking the safe scenic route
Share - WeChat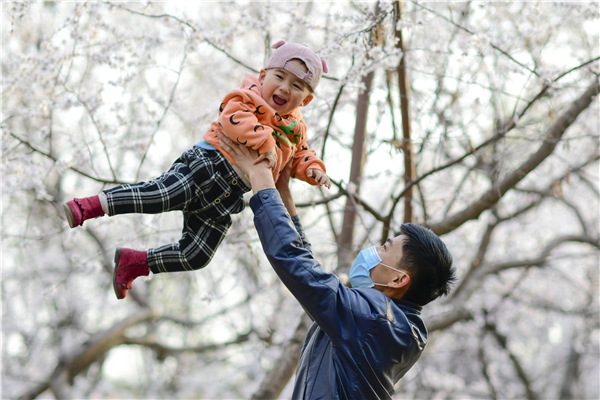 In an online video that went viral last month, thousands of tourists thronged the entrance of Huangshan Mountain in Huangshan, Anhui province, waiting to get their temperatures checked. The narrator of the video said that he was able to move only 1 km in two hours.
Another viral video showed a staff member using a loudspeaker to organize a crowd of people lining up to board boats at the West Lake in Hangzhou, Zhejiang province.
Zhang Kaixin, a 65-year-old former Beijing wool factory worker, said she takes a cautious stance toward the virus situation and would not choose popular destinations for outings.
Before the outbreak, she usually walked around the campus of the Beijing Sport University near her home. The university, well-known for its examples of architecture combining Western and Oriental styles, and for having a friendly environment for physical exercise, served as an attractive place of leisure for lots of people living nearby.
However, since the closure of the university following the outbreak, Zhang and her female friend had to seek out other places for their daily exercise. "We dared not go out in February because of the outbreak," Zhang said. "As the number of confirmed cases falls and the weather is getting warmer now, we tend to drive to somewhere with few people like mountains on the outskirts of the city."
In March, the Ministry of Culture and Tourism issued a notice encouraging people to go on short trips, adding that attractions, mainly outdoor ones, should resume operations to revive and boost the tourism economy.
By the end of March, a total of 6,442 A-level tourist attractions in China reopened, making up 54 percent of attractions reopened across the country.
The notice also offered guidelines on improving ticket reservations, digital tours, emergency response systems and the management of scenic spots.