Taking the safe scenic route
Share - WeChat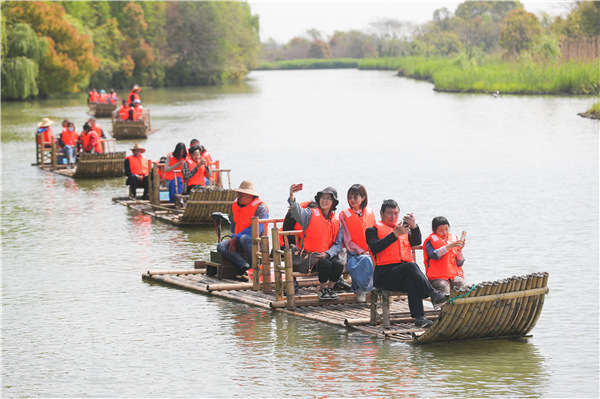 "Being stuck at home has made people bored, especially my boy who wants to meet his friends at school. It was hiking that brought him happiness and my happiness is derived from him."
Ji Qingchuan, a community worker in Beijing, said sightseeing helped him relieve mental stress because he had more work to do, especially after a surge in the number of people returning to China from abroad.
"As the outbreak has spread globally, more Chinese people have been returning to Beijing from overseas, which meant we needed to inspect more people," he said. "Moreover, the requirements from the city government varied along with the changing situation, so we need to stay alert all the time at work."
The 32-year-old said that he preferred sitting in some pavilion on top of a mountain and quietly enjoying the scenery with his girlfriend.
"We would search the internet for scenic spots that are still open during the outbreak and make self-drive tours," Ji said. "Over the past few weekends, we have been to several parks including the Mangshan National Forest Park in northern Beijing and Nanhaizi Park in the far south."
The increasing passion among people to travel, triggers safety risks as tourist crowds gathering in scenic spots increases the risk of cross infection. During the Tomb Sweeping Day holiday, such scenes sparked heated discussions online.