Employees try personal hand to sell sportswear
Share - WeChat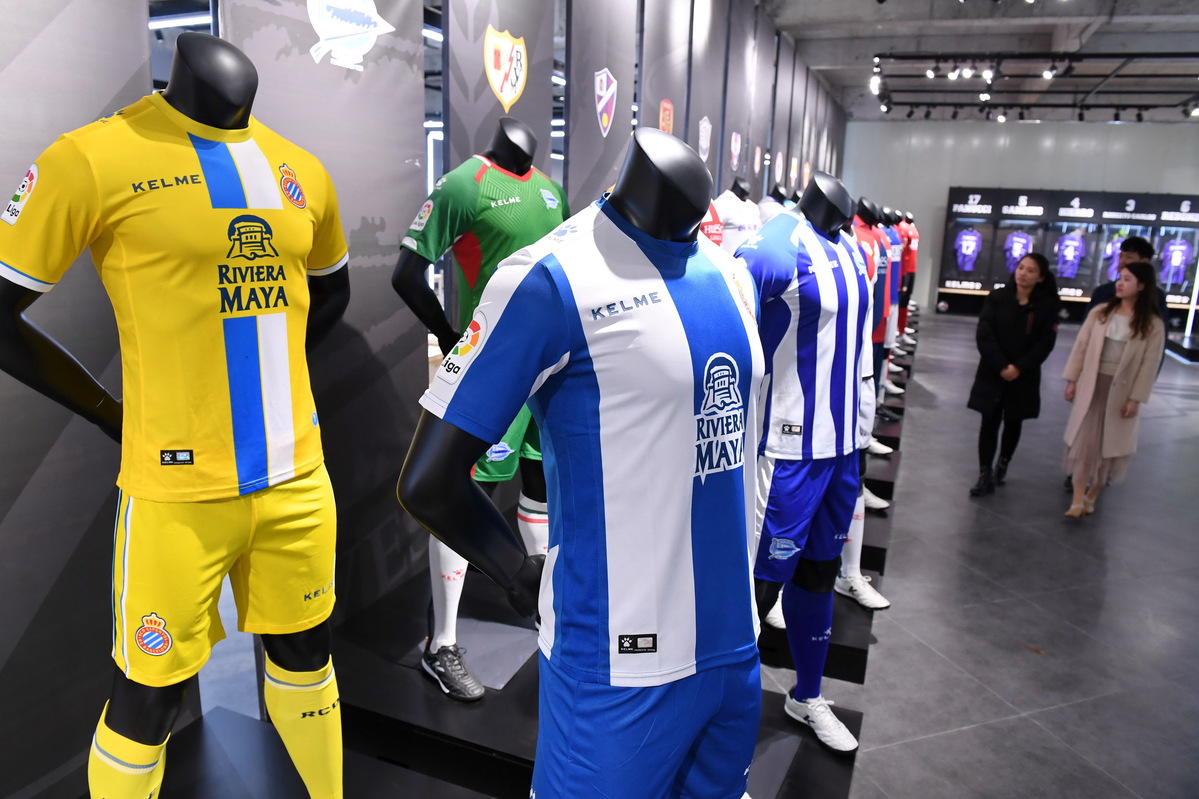 A growing number of employees who are in sales or executives teams at domestic sportswear companies have begun sharing advertisements on their personal WeChat moments since the outbreak of the COVID-19 epidemic, where their friends can scan the QR code to purchase sneakers or Yoga mats.
International sports brands have also joined promotional campaigns which offer major discounts online to stimulate their sales and reduce their inventories of goods.
Despite the decline of outdoor sports activities, people are giving more attention to improving their overall wellness through at-home exercises and keeping fit through online courses, creating demand especially on online channels for sportswear products.
World-leading sportswear producer Adidas said they have seen a recovery in its business in the country.
Since the end of February, the company has started to experience a slight improvement in its business activity, with stores and warehouses gradually opening and consumer traffic slowly picking up. The majority of factories in China are operational again.
Nike Inc said in its fiscal third quarter report of 2020 on March 24 that its digital sales in China had increased more than 30 percent, year-on-year. Brick-and-mortar retail sales had been impacted by temporary store closures related to the COVID-19 pandemic.
John Donahoe, president and CEO of Nike, said the company has started to see "recovery" of its businesses in China. In February, roughly 75 percent of Nike stores in China were closed, with others open on reduced hours.
As of March 24, nearly 80 percent of its stores in the country were open, the company said.
"We now have a playbook that we can use elsewhere," Donahoe told analysts.
He said Nike took what it learned from China and deployed a similar strategy in Japan and South Korea. He said the company will now do the same in the United States and Europe.
Anta Group, the leading sportswear company in China, resumed operations in almost all retail stores by March 24 and all of its manufacturing capacity has reopened for business.
The company's growth in e-commerce is more than 40 percent after it made online channels the priority in the first quarter. Such growth online is expected to remain at more than 50 percent in the remaining quarters of this year.
Xtep, a domestic sportswear brand, has implemented a mini-program on WeChat and has developed livestreaming marketing strategies to mitigate the impact of the epidemic.
But Adam Zhang, founder of Key-Solution Sports Consulting Company, said the discounts offered by international brands have gradually squeezed the market share of domestic sportswear brands.
Enhancing the sports functions, cost control and a reduction in inventory are key for domestic brands to get through the challenges, Zhang said. It is also important to compete for connections with consumers during this time, he added.