Adidas reports China revenue decline
Share - WeChat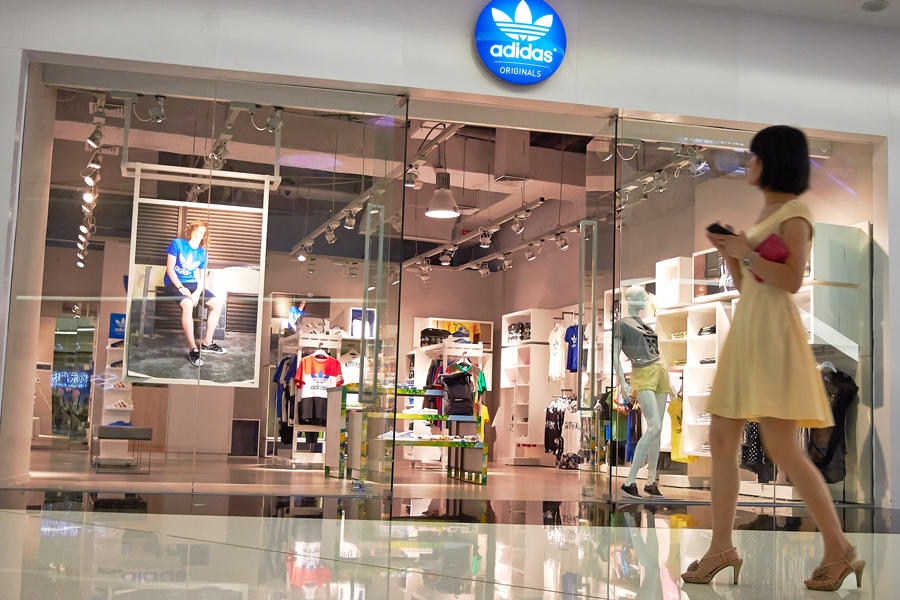 World-leading sportswear producer Adidas AG's revenue growth in China last year has declined to 15 percent from 23 percent in the financial year 2018, with recovery seen in its business in the country since the outbreak of novel coronavirus.
"In 2019, we proved our resilience and delivered a strong year yet again. We recorded revenue increases across all regions and our direct-to-consumer business grew double-digits, driven by e-commerce, one of our strategic growth areas," said Adidas CEO Kasper Rorsted in the 2019 annual report, released on March 11.
"In 2020, we will stay focused on the execution of our strategy to bring 'Creating the New' home and aim for a sixth consecutive year of double-digit bottom-line growth."
In 2019, Adidas delivered top-line growth with revenues increasing 6 percent, down from 8 percent year-on-year. Its net income grew 12 percent to 1.918 billion euros, a drop from 20 percent in 2018.
Following the outbreak of the coronavirus, the CEO said in China the company has experienced a significant negative impact since Chinese New Year. As the situation keeps evolving, they cannot yet reliably quantify the magnitude of the overall financial impact in 2020.
As a result of a significant number of store closures – both own- and partner-operated – and a traffic reduction within the remaining store fleet, revenues in China have been about 80 percent below the prior year's level, between Chinese New Year on Jan 25 and the end of February.
Since then, the company has started to experience a slight improvement in its business activity, with stores and warehouses gradually opening and consumer traffic slowly picking up, the company said.
It also has been working closely with wholesale partners to ensure inventory levels remain healthy in the market.
The company expects revenues in China in the first quarter of 2020 to be between 0.8 and 1 billion euros below the prior year's level.