Toona sinensis: Springtime delight on the dinner table
Share - WeChat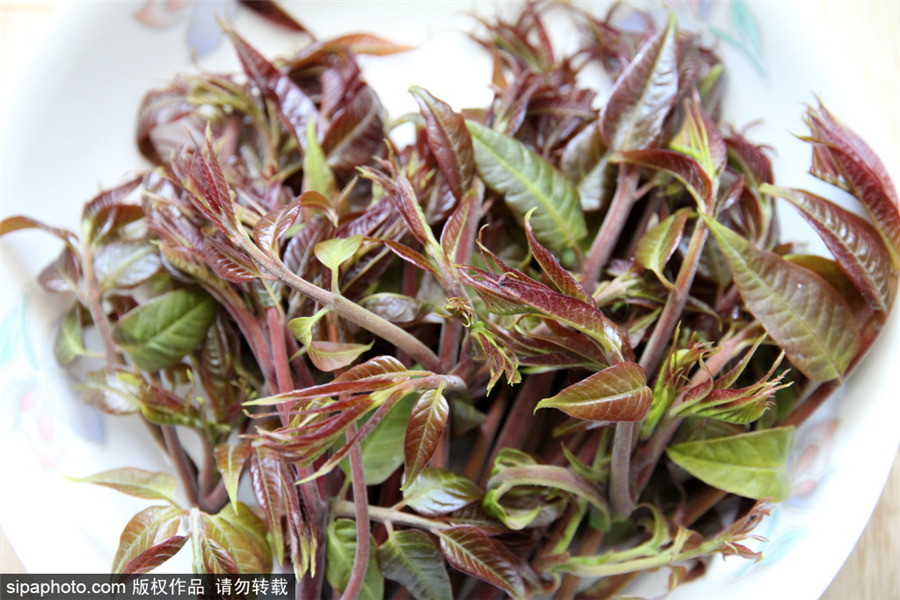 The traditional Chinese lunar calendar divides the year into 24 solar terms. Grain Rain (Chinese: 谷雨), as the last term in spring, originates from the old saying, "Rain brings up the growth of hundreds of grains".
It signals the end of cold weather and a rapid rise in temperature. In southern China, people drink tea on the day of Grain Rain to nourish the body, while in northern China, another tradition is to eat toona sinensis, tender tree leaves that serves as a vegetable in the spring.
"Toona sinensis before the rain is as tender as silk," the old saying goes. The flavor is garlicky, earthy and bitter. In traditional Chinese cooking, people would chop up the leaves, and fold them into scrambled eggs or make toona sinensis fritters.