Artisanal green tea revives spring heritage
Share - WeChat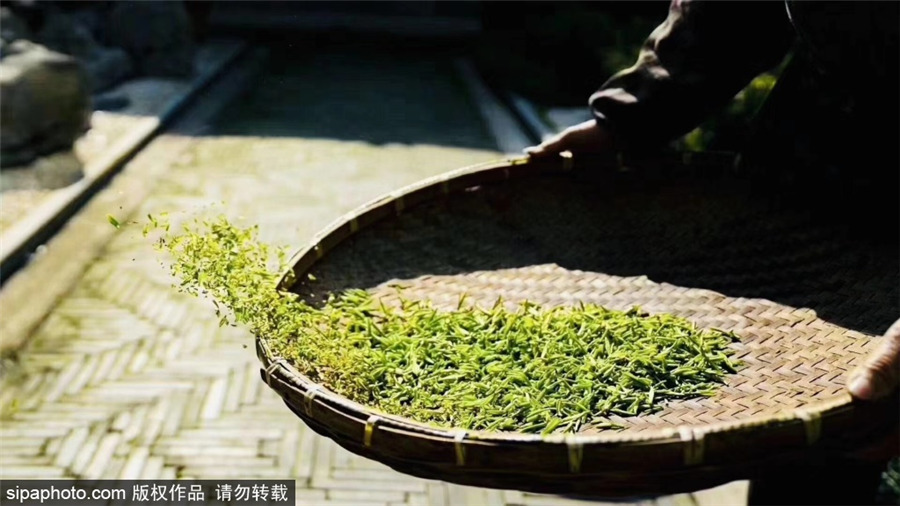 Tea, China's national beverage with a history of more than 4,700 years, is an age-old standby for Chinese people. Spring teas are especially popular for their rich flavor. The best Chinese tea has a peak period, or the best time to drink it, and there are numerous varieties to choose from.
Green tea is tea in its most original form, unfermented and only dried or lightly fried so it retains its green color. The brew is equally lightly colored and flavored. Well-known varieties include longjjng from West Lake and biluochun from around Taihu Lake.
With high temperature and abundant rain, this year's tea garden offers ideal condition for spring tea leaves to thrive. Starting in early March, workers have been picking fresh leaves and frying them in an iron pot at around 200 degrees Celsius. The whole process takes around 40 minutes, transforming the tender leaves into fragrant biluochun.