Shanghai set to attract foreign investors
Share - WeChat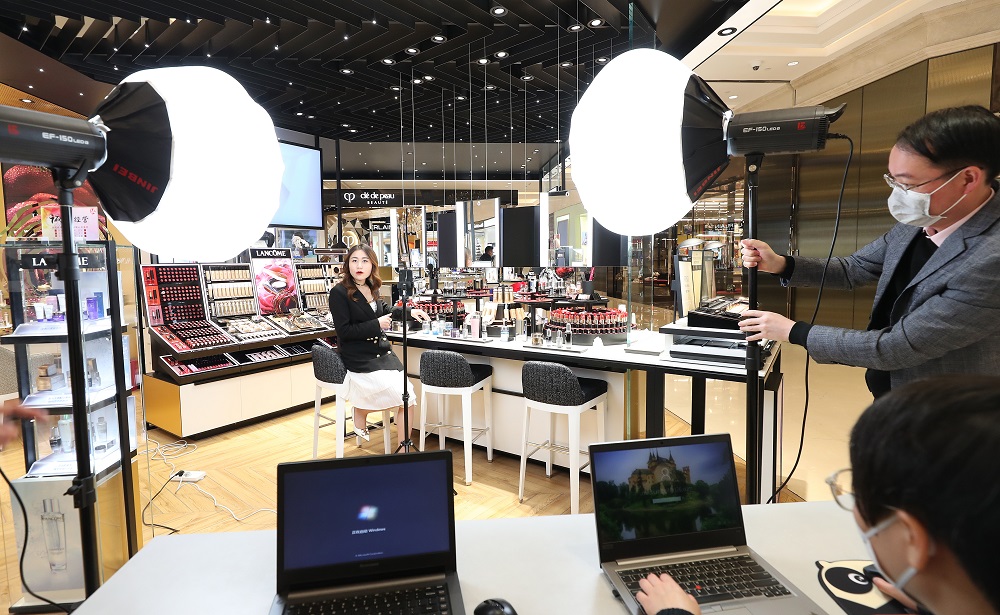 24-point strategy unveiled to give impetus to business environment
The COVID-19 pandemic hasn't slowed Walmart's growth momentum in China. A new edifice of the retailer's Sam's Club hypermarket, covering 70,000 square meters, will come up in Shanghai next year.
Announcing this on Friday, Yang Wen, Walmart's East China business director, said the store, which is expected to be opened next year, will be Walmart's biggest in China, offering both shopping and entertainment experiences.
The world's largest retailer has already opened 26 Sam's Clubs in China, two of them in Shanghai.
Incidentally, Walmart's store opening plan in Shanghai was announced on the day the municipal government of Shanghai unveiled a 24-point plan to further improve the city's business environment and attract more foreign investors.
The plan, which is in line with the country's deepened opening-up policies, is expected to step up investment promotion, make business opportunities more accessible to foreign investors and protect their legal rights, said the municipal government.
As part of the country's fresh round of opening-up, the city will help foreign investors entering the stressed sectors. Finance and new energy vehicles are sectors that are likely to see early breakthroughs.
More efforts would be made to further open up the China (Shanghai) Pilot Free Trade Zone, especially the newly added Lingang Special Area. The focus will be on telecommunications, science and technology services, education and healthcare.
The new measures will facilitate smoother cross-border capital flow, allowing foreign companies to expand their operations in China through funds raised overseas.
Shanghai will streamline mechanisms for foreign investors to file complaints and to protect their legal rights. Heavier penalties will be imposed on those who have significantly infringed foreign companies' intellectual property rights.
Shanghai is one of the best examples of foreign investment in China. According to Shanghai Statistics Bureau, the city had cumulatively received up to $264.2 billion in foreign investment by March this year.
A total of 730 multinational companies' regional headquarters, and 466 regional research and development centers are located in the city, which is something not seen anywhere else in the country.
By the end of last year, more than 60,000 foreign-invested companies had been registered in Shanghai, accounting for more than one-fourth of the city's annual GDP, according to the local statistics bureau. Nearly 20 percent of the working population in Shanghai are employed by these companies.
In a municipal executive meeting held at the beginning of April, Shanghai's acting mayor Gong Zheng said that more efforts should be made to build Shanghai into a highland for foreign investment. Customized and online business soliciting services should be rolled out and replicated all over the city, he said.
The latest policy stimulus shows how the local authorities have been attending to enterprises' needs since the outbreak of COVID-19, injecting fresh confidence in foreign businesses, said Wang Wei, president of Irish-based pharmaceutical company Allergan in China.
Shanghai stands out as an investment axis given its unremitting commitment to opening-up, innovation and service-oriented sentiment, said Jiang Ying, China vice-chair of global consultancy Deloitte.
"It took us less than two weeks to get regulatory approval for setting up a new subsidiary in China, a strong indication of streamlined government procedures to facilitate business operations," Jiang said, adding the new measures are set to further unlock locally inspired research and development potential, and attract foreign enterprises.
Compared with the previous policies, the new plan has moved from attracting foreign investment to better use of foreign capital in real-life scenarios, which is bound to shore up confidence of multinational corporations in China in the long run, Jiang said.
The internal vitality is as important. The municipal government of Shanghai has formulated a package of 20 measures to expand investment and stabilize economic activities after the novel coronavirus epidemic tapers off, said Wang Kouzhu, an official with the Shanghai Municipal Development and Reform Commission, on Friday.
These measures include promoting major projects to resume operations, effectively extending government investment, perking up social investment and continuously optimizing investment environment, said the official.
A total of 152 major projects, and an additional 60, with a total investment of 2 trillion yuan ($284 billion) would be launched within this year, said Wang.
"Although the COVID-19 epidemic has stopped businesses from opening for more than one month, we are confident that through well-organized planning and implementation, we can finally reach this year's goal," said Wang.
The local government also looks to optimize the approval and planning procedures of primary projects in a bid to consistently attract new projects and increase capital support for the development of the projects.
More than 75 percent of the city's social investment comes from enterprises, with property and manufacturing being the top two contributors.
Therefore, property developers' reasonable financing requirements, such as urban regeneration, will be backed by the municipal government. Their financial costs in business recovery during the special period of the epidemic can be eased through specialized loans, and their fees and taxes can be paid with extended periods.
Meanwhile, manufacturing and modern services will receive more support for raising capital. Mediumto long-term low interest loans will be available for strategic emerging industries, and the scope of their business have been expanded from integrated circuits to artificial intelligence and biochemicals.