Brexit talks resume with negotiators meeting via video link
Share - WeChat LONDON - The first official Brexit talks in almost a month got underway Wednesday when the two chief negotiators from London and Brussels started a meeting via a video link.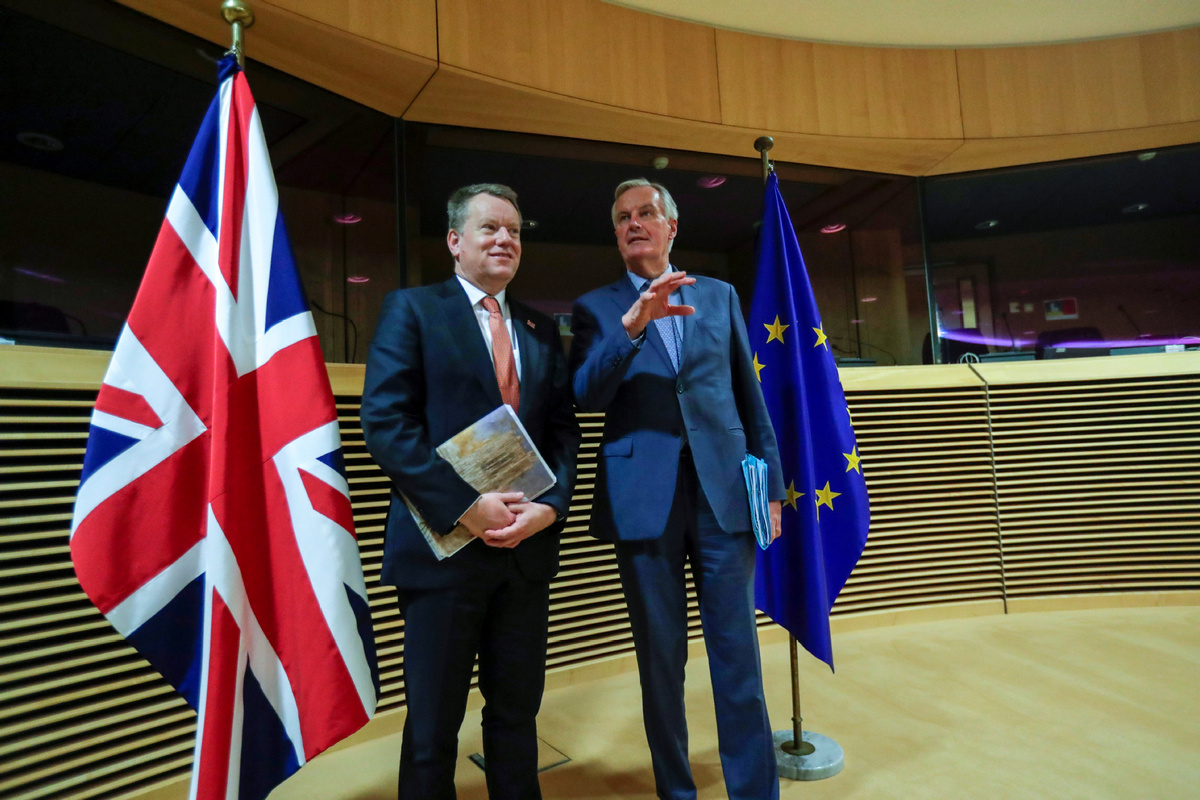 It was the first time since mid-March for both sides to hold formal talks, with negotiations paused because of the COVID-19 pandemic.
Britain's chief negotiator David Frost and the Brexit negotiator of the European Union (EU) Michel Barnier were expected to finalize plans for more detailed talks about Britain's future relationship with the EU after the Brexit implementation period ends in December.
They are also expected to agree on a timetable for future sessions between the negotiating teams from both sides.
Frost said on social media that UK-EU contacts have been continuing in these difficult times. "We have remained in touch throughout, both sides have exchanged legal texts, and last week we had a series of conference calls to explore and clarify technicalities," Frost said.
He said Wednesday's talks aimed to reach an agreement on a timetable for the discussions needed in April and May.
Frost has spent time in self-isolation with symptoms of the virus, while Barnier has also tested positive for COVID-19 and spent time in France before returning to Brussels.
The British newspaper Daily Telegraph reported that Britain and the EU are preparing to take the world's already-unprecedented level of reliance on video conferencing to new heights next week, with a fully virtual round of trade negotiations.
The newspaper said it understood the two sides will convene for a second formal round of talks over the Internet.
The newspaper commented that there is growing speculation that Britain will ultimately seek an extension to the Brexit transition period due to end on Dec. 31, 2020, amid the global spread of COVID-19.
However, the British government currently remains adamant that the country will become fully independent from the EU at the end of this year, as enshrined in British law agreed by the Houses of Parliament and consented by Queen Elizabeth II.
Britain ended its membership of the EU on Jan. 31, but under a year-long implementation period is continuing to follow EU rules.