New measures to support China-Europe trains aim to help exporters
Share - WeChat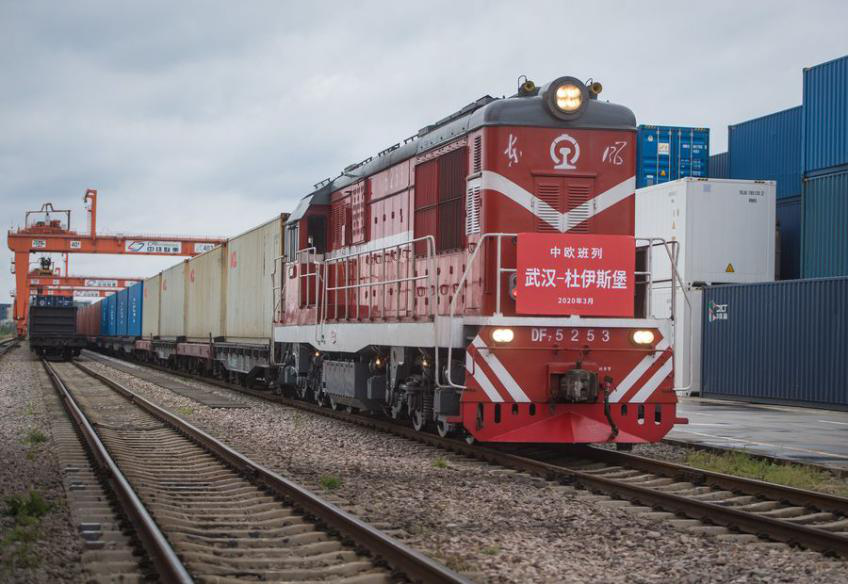 The Ministry of Commerce has come out with 11 measures to support the operation of China-Europe freight train service, stabilize trade growth and help work resumption at export-oriented firms to mitigate the damage caused by the COVID-19 outbreak.
The ministry will help domestic manufacturers in need adopt the transcontinental freight train service to gain supplies of materials and parts from Europe to resume production as soon as possible, said a circular unveiled by the ministry on late Tuesday.
The freight train service linking Chinese cities with Europe has been a vital channel for China to ship daily necessities, medical goods and production materials to Europe to fight against the epidemic. It has ensured the smooth flow of the China-EU industrial and supply chains, according to the document.
The government will support these long-distance cargo trains to work with cross-border e-commerce firms to conduct commercial activities including bonded warehousing, goods distribution, picking and packaging services within China's comprehensive bonded areas to expand its service range.
The ministry will also support the China-Europe freight train service to develop the cold chain logistics business. It will encourage railway stations with refrigerated warehouses and carriage maintenance facilities, along the lines, to facilitate this business.
China will uphold domestic companies to import meat, vegetables, fruits and dairy products from Europe through the cargo train service, to meet the domestic demand, said the circular.
A total of 1,941 freight train trips were conducted between China and Europe in the first quarter of this year, while 174,000 standard-sized shipping containers were transported, growing 15 percent and 18 percent on a yearly basis, respectively, data from the China State Railway Group showed.
The State railroad operator said the number of trips from China to Europe in the meantime reached 1,049 with a total of 95,000 containers, while figures from Europe to China stood at 892 with 79,000 containers.