The art of tea
Share - WeChat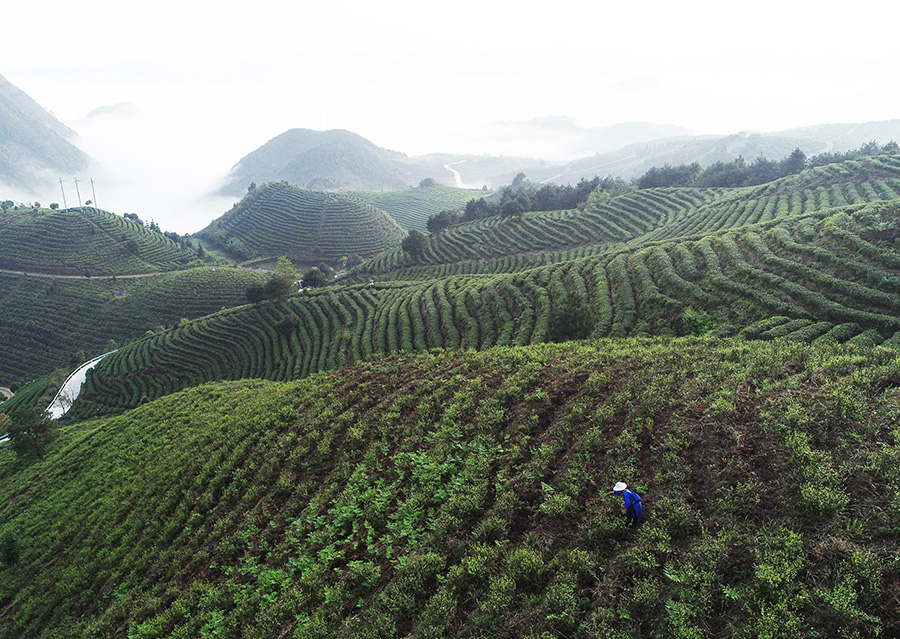 Yang Mei, born in the 1980s, is a tea farmer in Danzhai county, Qiandongnan Miao and Dong autonomous prefecture, Guizhou province. After graduating with a bachelor's degree in forestry in 2000, she returned to her hometown to learn tea planting and manufacturing from her father.
With financial support from her family, Yang built a tea farm with an area of 13.3 hectares. In 2008, she established a tea company and increased investment to improve tea planting and manufacturing technology, and increase tea production.
In 2017, her tea company cooperated with tea farms in other local towns. Over the past 20 years, Yang has owned seven tea farm bases with a planting area of more than 133.3 hectares, and the company has hired more than 900 villagers living in poverty as seasonal employees to help increase their incomes.
Her company exports black and green tea to countries such as Britain, Russia and the United States.