The show must go on
Share - WeChat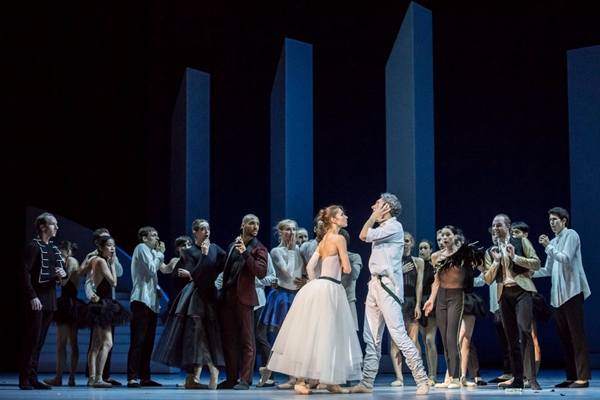 Despite the global pandemic, the China Shanghai International Arts Festival is slated to go ahead, with online contracts penned in late March, Zhang Kun reports in Shanghai.
While many art institutions around the world have canceled their programs because of the COVID-19 pandemic, the China Shanghai International Arts Festival on March 24 demonstrated its confidence that the crisis will end by signing online contracts with companies and artists' representatives to introduce their creations to the festival in October and November.
"We and all these institutions are very confident that this crisis will pass, and we hope to work together to combat the global pandemic," Li Ming, deputy president of the center for the CSIAF, says during the online contract signing.
"We hope that the festival can take place as planned this October. We will continue monitoring the development of the pandemic around the world and make contingency plans. In the event that problems do occur, we will be able to present virtual shows with the help of cloud theater technology."
Li adds that while the festival will have the same scale as previous years, the CSIAF will be looking to further improve the quality of the shows as well as push for more premieres of outstanding domestic productions.
According to Yang Jing, head of the center of CSIAF, the online signing conference marked the first time that the CSIAF announced this year's program. The 11 institutions involved in the signing come from Monaco, Germany, Japan, the United States, Britain, France, Portugal, Serbia and Lithuania.
The reason for featuring these institutions from across three continents, says Yang, is to showcase the belief that the CSIAF and participating artists have in the power of art.
"Art will help people across national borders to fight the novel coronavirus," Yang says."We believe art can unite people and console souls in times of suffering and loss."
Six of the 11 productions are formal theater shows on the performance list while four are Art Space projects that will be performed in outdoor or public spaces. There is also a Lithuanian Culture Week consisting of eight productions that will be presented by more than 60 artists, according to Ausrine Zilinskiene, director of the Lithuanian Culture Institute.
One of the six productions will be The Taming of the Shrew, a ballet adapted from William Shakespeare's play by Les Ballets de Monte-Carlo.
Jean-Christophe Maillot, the choreographer director of Les Ballets de Monte-Carlo, spoke with Chinese media via the Internet following the online signing.
Maillot, who will be participating in the CSIAF for the seventh time this year, says that this was the first time he has performed an online contract signing for a performance event.