Streaming tale of ties
Share - WeChat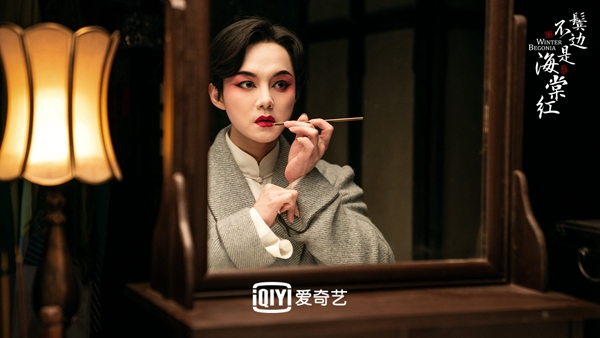 A drama about a Peking Opera artist, set in the World War II era, has become a hit with young Chinese, Xu Fan reports.
On a Peking Opera stage decorated as a second-century noble woman's bedroom, a general's widow, played by Yin Zheng, nibbles an exquisitely embroidered handkerchief, murmuring about loneliness and yearning for affection.
The scene from the period drama, Winter Begonia, has gone viral on Chinese social media, arousing youth interest in Peking Opera, one of China's most influential traditional arts for two centuries.
On Sina Weibo, a Twitter-like platform, hashtags about the 48-episode series, which has run on the streaming service iQiyi since March 20, have received 480 million clicks, generating nearly 1.2 million reviews.
The show, adapted from the popular online novel Winter Begonia, chronicles the yearslong friendship between Cheng Fengtai, an overseas-educated businessman who is also a big fan of Peking Opera, and Shang Xirui, a Peking Opera master, in the turbulent World War II era when Chinese were combating invading Japanese.
Aside from Yin starring as Shang, who is known for his performances of dan (female Peking Opera roles played by men), the series casts A-list actor Huang Xiaoming as the tycoon Cheng and veteran Hong Kong actress Charmaine Sheh as his wife.
Most Popular