Reality show airs special episode on life in Wuhan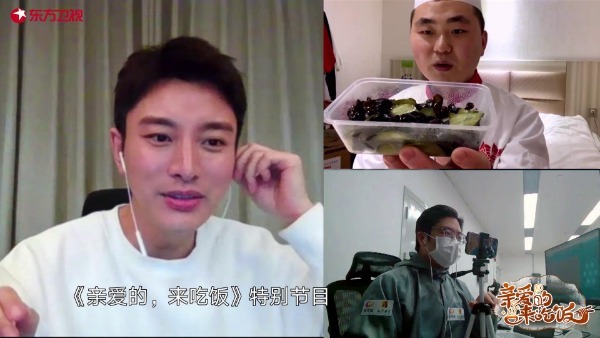 A special episode of the reality TV show Darling, Come to Dinner, where celebrities make video calls and conduct heart-to-heart talks with people affected by novel coronavirus in Wuhan, aired on Dragon TV on March 21.
The show initially sought to present Chinese culinary culture passed down by urban households by visiting city dwellers to ask permission to observe how they prepare for a dinner.
This time, in the special episode, Chinese actor Jia Nailiang and Hong Kong actor-host Wong Cho-lam interacted from home with people in Wuhan, showing that the city can function as usual under lockdown. That includes Zhu Gaopeng, a cook from Henan province who volunteers to prepare meals for medical workers at the front lines against the virus, and Wu Hui, a deliveryman engaged in running errands for city dwellers required to remain housebound to prevent further spread. All shared touching stories they experienced during the special period and were asked about dishes that could not only satisfy the appetite but also heal the mind.