A tome is where the heart is
Share - WeChat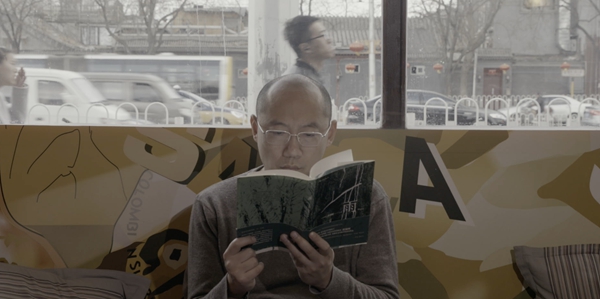 A new documentary series explores the relationship between individuals and books, from readers and writers, to editors and translators, Li Yingxue reports.
A picture of a young man reading the Chinese version of Francis Fukuyama's The Origins of Political Order: From Prehuman Times to the French Revolution while resting at a makeshift hospital in Wuhan, Hubei province, was widely shared on social media in February.
Fukuyama later tweeted a photo of the man holding the original version of his book after recovering from COVID-19.
The man, 39, surnamed Fu, is a post-doctorate student at Florida State University in the United States. He said he didn't expect to get famous by simply indulging in his daily hobby.
During the pandemic, reading has become a comfort for people. A documentary titled And Yet the Books, released in December, has received more viewers since Spring Festival.
The five-episode documentary is produced by video-sharing platform Bilibili, and has been viewed more than 7 million times.
It took Luo Yingluan, general director of the documentary, and her team, a whole year to make the film.