A notable endeavor
Share - WeChat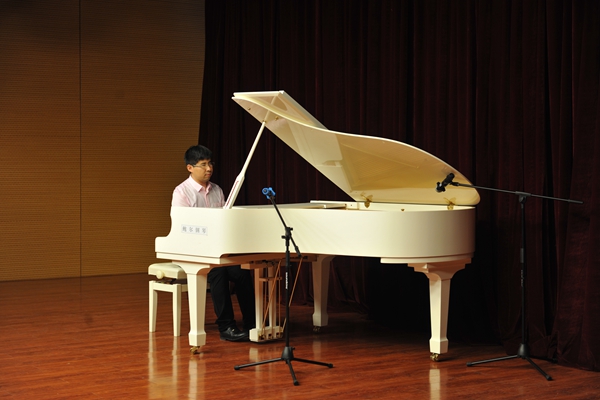 For the best part of the last decade, producing music score in braille for the benefit of visually impaired musicians has been the work of one Chinese publisher, Fang Aiqing reports.
The China Braille Press in Beijing, together with the China Braille Library, has been publishing piano scores specially for the blind since 2011.
The nearly 750 braille piano scores comprise the majority of the publisher's musical output.
They have also published scores for erhu, saxophone and flute, as well as music theory references, textbooks, tool books and art reviews.
In recent years, the China Braille Press has attached more importance to publishing piano scores composed by Carl Czerny and John Thompson, which are among the most universally adopted by beginners, rather than pieces from renowned composers such as Ludwig van Beethoven, Franz Liszt and Wolfgang Amadeus Mozart, as was once the case.
Visually impaired readers can access the paper scores at the China Braille Library, or download the e-books free of charge on the library's official website. Readers can either print them with a braille embosser, or read with an electronic braille display.
Although there's no data to prove a growing trend, it's not rare to see media coverage of blind or visually impaired Chinese musicians achieving accolades in piano, flute, violin, vocal music, composition, and also, orchestra.
In China, it's not unusual for people with sight issues to learn traditional instruments like erhu and dizi, as well as accordion and guitar, through oral and hand-by-hand instruction from teachers.
They can also learn piano in this way and some of them have passed the highest level of domestic piano grading. The method is also applicable for learning vocal music and improvisation.
However, knowing the braille score well is a must, especially for the visually impaired learners who have to deal with complicated classical pieces or who want to step into the professional arena.
Only by reading the braille repeatedly can they catch the subtlest details to play the music well, says Hu Haipeng, 36, a blind pianist.