A sweet treat in spring
Share - WeChat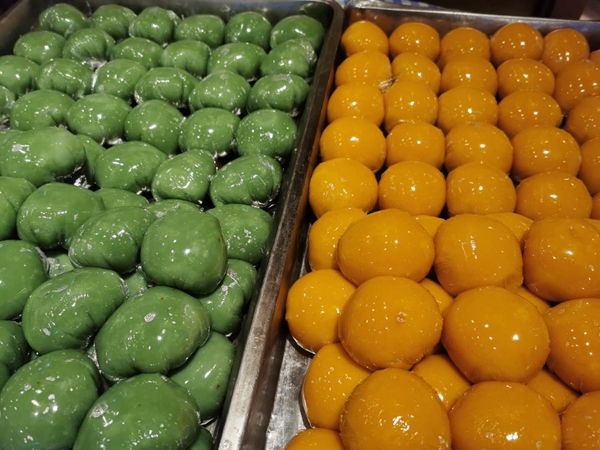 As the cultivation of mugwort requires moist soil, the plant is mainly grown in the Yangtze River Delta, where the conditions are ideal. The region is also home to many qingtuan producers.
Besides being a delicious snack, qingtuan also provides an opportunity for families to get together. Li Yuan, who grew up in Anji, Zhejiang province, is one of those who, together with his parents, make the glutinous rice balls from scratch.
Since he was a child, Li has spent most of his spring weekends plucking mugwort and bamboo shoots with his parents. As he currently works as an editor in a publishing house in Beijing, he now freezes the qingtuan before bringing it back to the Chinese capital.
"It's not as fresh as eating it back home, but it will do. I just love the taste and want to retain a sense of nature in the metropolis," says the 30-year-old.
The qingtuan that Li and his family make are filled with diced bean curd, bamboo shoots, garlic and pickles, giving the snack a savory taste. Most of the qingtuan found in shops, however, are sweet.
While the most common fillings include red-bean or black-sesame pastes, many businesses have been introducing new flavors every year to set themselves apart from the competition.
For example, in 2016, Shanghai dessert maker Xing Hua Lou debuted a kind of qingtuan which was filled with egg yolk and dried pork floss. This variation is still popular with customers.