There must be no breaking ranks in war waged against pandemic: China Daily editorial
Share - WeChat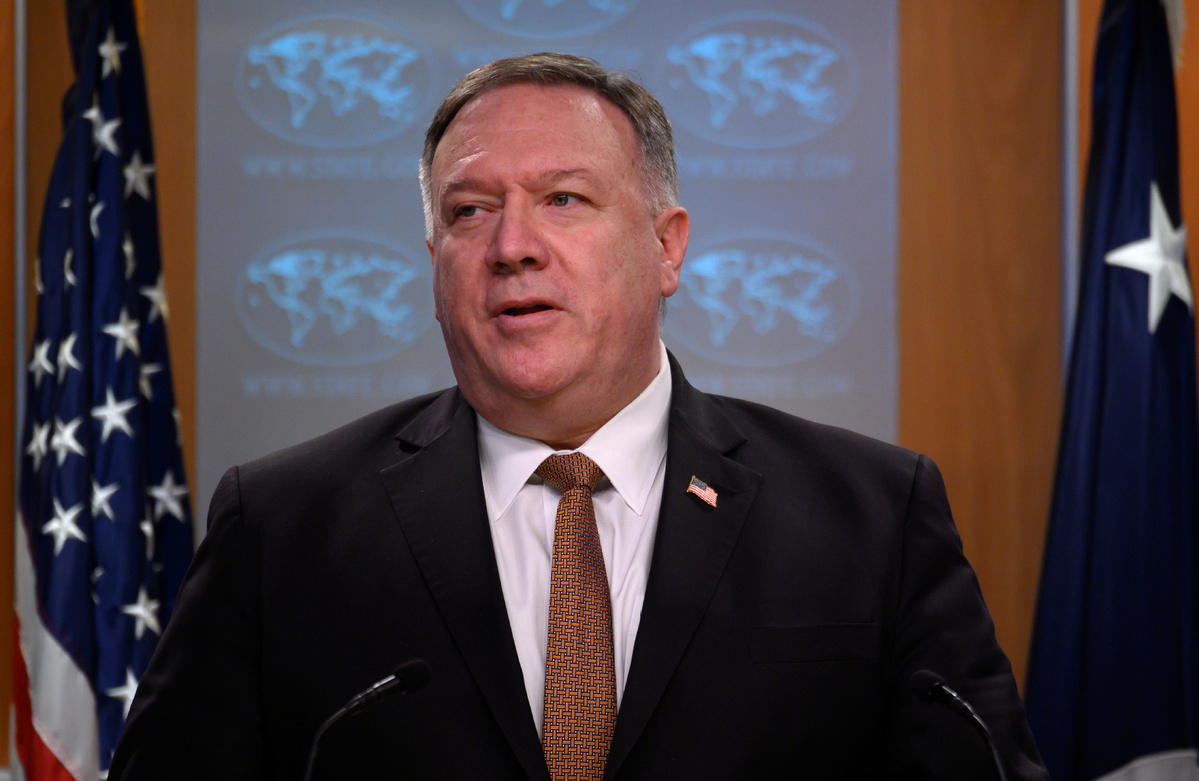 Reports suggest that no statement was forthcoming after the G7 foreign ministers video conference on Wednesday because US Secretary of State Mike Pompeo insisted that it use the term "Wuhan virus".
While that serves to show the way in which the US administration has sought to exploit the pandemic as part of its campaign to isolate China — and divert attention from its own misjudged response to the pandemic because of that strategy — it also shows that Washington's blame-China cure-all for the world's problems is not easy to sell.
The appreciation many countries have shown for China's assistance, among them some of the countries worst-hit by the virus, is testimony to that.
China's support ranges from dispatching medical professionals to Italy, Iran, Serbia and Cambodia to sending essential medical items to 83 countries and the World Health Organization and the African Union.
It is also sharing its experiences with almost all affected countries and more than 10 international and regional organizations.
Its assistance has been gratefully received — just as China cherished the help extended to it during its own hard-fought battle with the virus.
Nor are other countries as dismissive as the US of China's efforts to contain the virus, especially as China's prevention and control measures have shown that decisive actions to cut the chain of transmission are effective.
Although the number of people infected with the novel coronavirus has been rising fast worldwide, with the daily increase now counted in tens of thousands, that momentum could be checked if the countries took similar epidemic control and prevention actions.
As WHO Director-General Tedros Adhanom Ghebreyesus said on Wednesday, it is only when countries start to take the pandemic seriously, by locking down the hardest-hit regions as China did, that the world will have a second window of opportunity to turn the tide.
But it takes political decisiveness to lock down a city or area. And it takes doctors, nurses, sickbeds, testing kits, breathing machines, medical oxygen, plus large amounts of disinfectant, surgical masks, protective overalls and goggles each day, to give purpose to the lockdown.
China will continue to do what it can to help with the rest, but the political decisiveness that is needed is not in its hands; countries can only do that themselves.
Washington should look at what is happening in the US and realize that this is not a time for one-upmanship. Instead of trying to use the pandemic as a means to segregate China from the international community, it should embrace our shared identity as humans in the face of this common threat.
The war against the virus is one we all have to fight together, the longer the pandemic persists the worse its effects will be.
Most Viewed in 24 Hours
China Views