Knights at the museum
Share - WeChat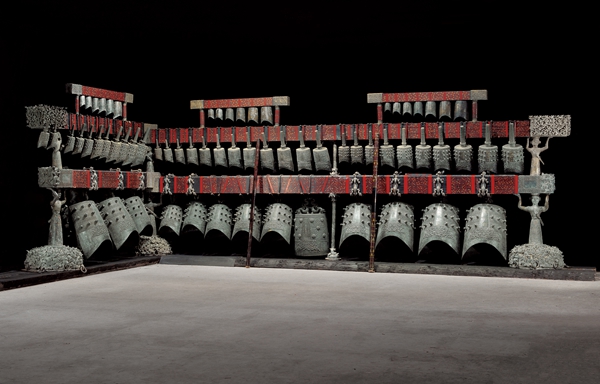 After the lockdown in Wuhan, 76 cultural "warriors" remained at their posts for nearly two months to take care of the city's historic treasures during its darkest days of the outbreak, Wang Kaihao reports.
Like many other residents in Wuhan, capital of Hubei province and the city hardest hit by the COVID-19 outbreak, Fang Qin read the news on Jan 23 that his city was locked down to control the spread of the virus on WeChat while he was having breakfast.
After the brief shock subsided, Fang, who is director of the Hubei Provincial Museum, one of the key provincial-level museums in China, ordered that it be closed to the public.
"I didn't expect it to last so long, though," he tells China Daily via telephone.
As the initial announcement on the institution's official website indicated, the optimistic director originally planned to keep the facility closed until Lantern Festival on Feb 8.
However, as the atmosphere in Wuhan became tense, Fang instantly knew it was far from enough to just shut the venue to the public.
The Hubei Provincial Museum is home to 240,000 cultural relics, many of which were unearthed during the archaeological excavations of recent decades. Among them, a set of 65 bronze chime bells, which dates back 2,400 years to the time of Marquis Yi of the Zeng state, is probably the museum's best globally known exhibit. The instruments are evidence of a highly developed vassal state, which is absent in any surviving historical recording.
When President Xi Jinping met Indian Prime Minister Narendra Modi in Wuhan in 2018, the two state leaders spent some time visiting the museum, which reflects the importance of its collection. On that occasion, Fang was their tour guide.
The top-level artifacts require extraordinary security.
According to Fang, every day under normal circumstances, about 200 museum workers are on rotation to stay overnight in the museum to secure the warehouses, patrol, deal with fire risks, the electricity and the water supply, as well as other maintenance positions. Surveillance cameras keep a close eye on the Marquis Yi chime bells and other key exhibits around the clock, usually monitored by staff on duty.
Fang, 51, is an archaeology expert who was able to decode the history of the Warring States Period (475-221 BC), thanks to the chime bells and other recently unearthed relics.
However, he is now in a "state of war", fighting to safeguard the museum staff from novel coronavirus and prevent theft or fire.
Most Popular