5G operators gear up investment with 200b budget
Share - WeChat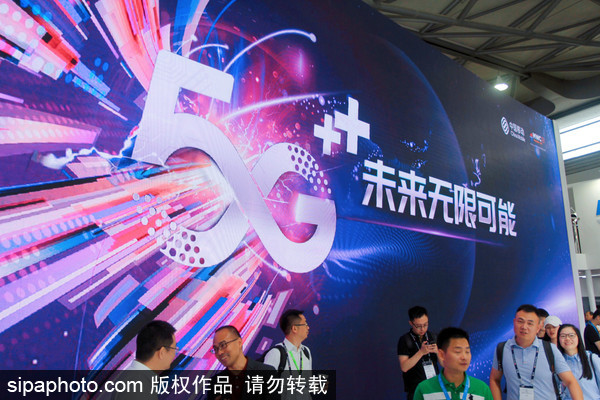 China's three major telecommunications companies - China Telecom, China Unicom and China Mobile - and China Tower are all betting big on 5G and gearing up for their infrastructure construction, with a total estimated budget amounting to nearly 200 billion yuan in 2020, China Securities Journal reported Wednesday.
According to their annual results, China Mobile plans to invest 100 billion on 5G construction this year, rising four times from a year earlier. The estimated spending on 5G of China Unicom and China Telecom also saw significant increase than last year, with 35 billion and 45.3 billion yuan in investment, respectively. China Tower said earlier that 17 billion yuan of the company's budget in 2020 will go to 5G investment.
China Mobile achieved 1.2 percent revenue growth to 745.9 billion yuan, while China Unicom and China Telecom both reported slight declines in revenue, 290.51 billion and 375.73 billion yuan, respectively.
In term of net profit, China Unicom saw a huge increase of 22.1 percent year-on-year with 4.98 billion yuan, however, the other two operators generated less income than the previous year. China Mobile recorded net profit of 106.6 billion yuan, down 9.5 percent, while China Telecom saw net profit of 20.52 billion yuan, dropping 3.3 percent compared to a year earlier.
The number of users for three telecom operators all increased from 2019 to 2020. Users of China mobile rose 25.21 million to a total of 950 million. China Telecom ranked second, with 336 million users and followed by China Unicom with 318 million users. As 5G technology taking off in 2019 and seeing rapid development in 2020, the three telecom operators have been taking multiple actions on pushing forward 5G commercialization, offering 5G data packages, and investing more in telecommunication infrastructure constructions.
China Mobile had set up 50,000 5G base stations and offered 5G commercial services for 50 cities across China by the end of 2019. As of February this year, the number of users in 5G packages reached 15.4 million, increasing 23.4 times in four months.
By the end of 2019, China Telecom had set up 40,000 5G base stations, with 10.73 million users in 5G service packages. China Unicom also announced it had over 60,000 base stations for 5G in available.