Companies optimistic about post-epidemic recovery as output resumes
Share - WeChat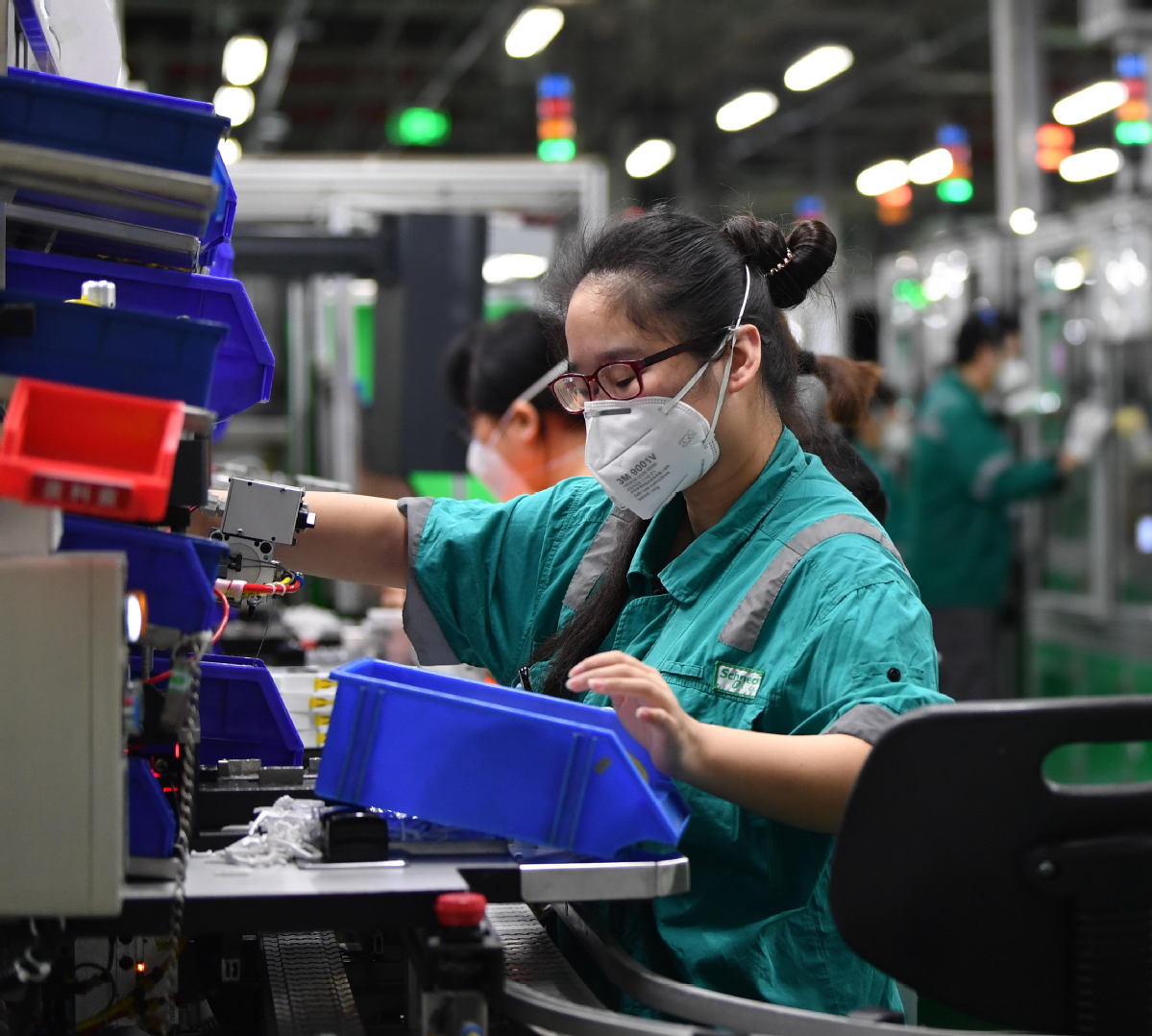 International companies are optimistic about long-term business prospects in China, as the country is expected to ride out the economic pressure brought by the novel coronavirus outbreak and maintain steady trade growth this year.
While many foreign companies have resumed production and service operations in China after Spring Festival, global manufacturers such as Honeywell International Inc, Schneider Electric and Samsung Electronics Co have all shipped products manufactured from their facilities in China to other markets.
Danfoss Group, one of Denmark's largest industrial groups by sales revenue, exported 350 metric tons of goods via air cargo, 140 TEUs (twenty-foot equivalent units) and 24 containers of products through maritime transportation and freight train services from its plants in China between Feb 10 and March 5, with its total exports valued at 250 million yuan ($35.94 million).
To ensure timely delivery of its international purchase orders, Danfoss proactively contacted local authorities where its production sites are located to learn about conditions and procedures for work resumption, and made preparations in advance accordingly, said Xu Yang, president of Danfoss China.
Thanks to support from local governments, especially contingency measures taken by customs authorities such as extending working hours for industrial material clearance, simplifying document procedures and conducting "Internet Plus Customs" services, Danfoss has not only managed to resume production and operations on time, but also successfully delivered products to its overseas customers.
"We will continue to rely on the flexible business environment cultivated by the Belt and Road Initiative to export our products to other global locations from the group's factories in Shanghai, Tianjin, Jiangsu and Liaoning," said Xu.
Sweden-based automaker Volvo Cars also announced that it shipped 41 rail containers of S90 sedans manufactured in its plant in Daqing, Northeast China's Heilongjiang province, to Ghent, Belgium, via the China-Europe freight train service on Feb 21 following production resumption.
Patrick Tsang, CEO of Deloitte China, said it would be beneficial for China to reinforce its comparative advantage by opening up more sectors, such as autos and services, so additional foreign direct investment will strengthen the existing supply chain.
"Given that China is the largest trading partner and tourist destination for most economies in our region, slowdown and disruptions caused by the epidemic will affect most regional economies. We expect China to remain a key growth driver of the global economy in 2020," he said.
Backed by high-quality infrastructure, a skilled and comparatively low-cost labor force and booming innovation capabilities, China has become deeply embedded in the global supply chain-not out of coincidence, said Chen Bin, executive vice-president of Beijing-based China Machinery Industry Federation.
"Even though the virus has caused a certain impact on the country's exports and imports within the short term, both global and domestic companies have strong adaptability and market development capabilities in dealing with the new situation," said Bai Ming, a senior research fellow at the Chinese Academy of International Trade and Economic Cooperation.
With more domestic and global manufacturers restarting production and operations across China, Bai predicted that China's exports would rebound in the second quarter after sliding in the first, while imports would register double-digit year-on-year growth for the whole of this year.
Wang Shouwen, vice-minister of commerce, stressed earlier this month that China will continue to open up its business sectors to global capital and implement a more level playing field to be a dependable and reliable market for multinationals.
"The prevention and control of the epidemic and the resumption of production activities currently are equally important," said Wang, adding the government will offer assistance if foreign firms encounter difficulties when resuming production.