Innovative TCM treatment bears fruit
Share - WeChat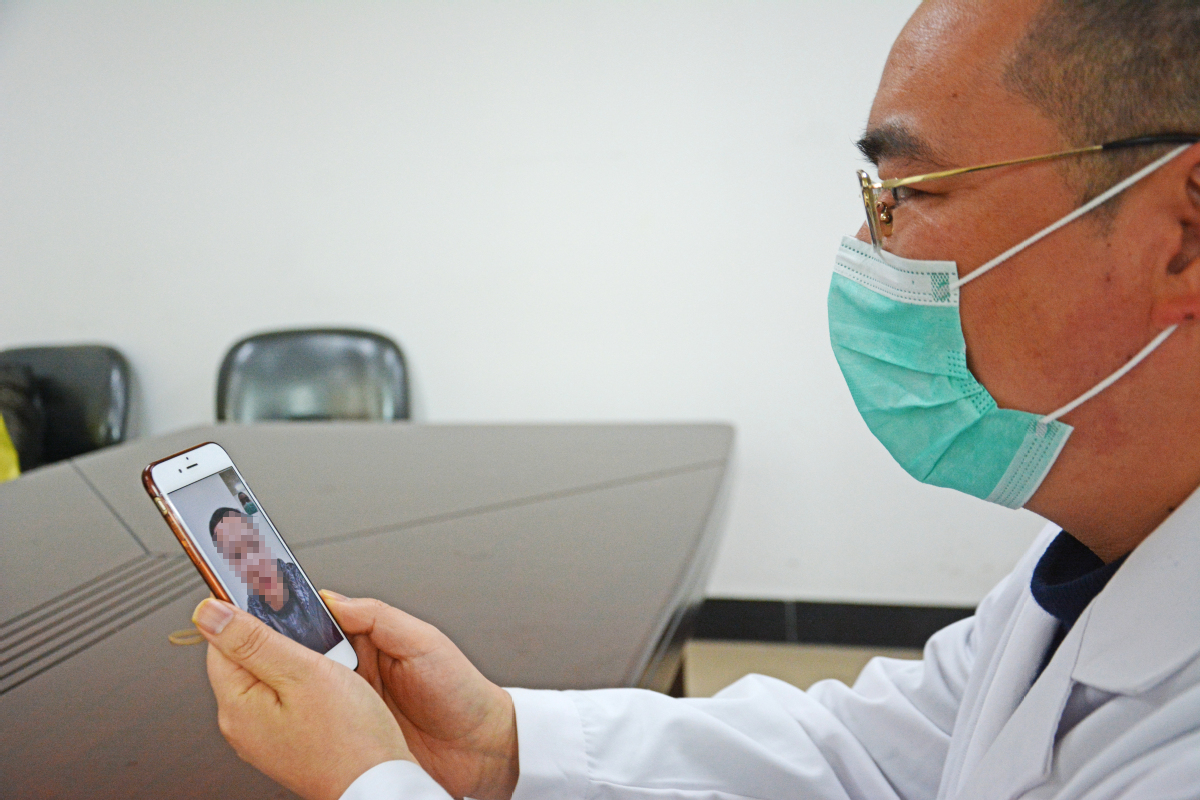 Doctors in Zhejiang province have been actively applying treatments for COVID-19 that combine traditional Chinese medicine with Western approaches and are sharing the practical experience they've gained in hard-hit Italy.
"The innovative integrated therapy, upon successful clinical trial in Zhejiang and elsewhere in China two months ago, has drawn considerable interest from doctors and Chinese people overseas," said respiratory specialist Yang Junchao, vice-president of Zhejiang Provincial Hospital of TCM.
A member of the second expert medical team China that was sent to Italy on March 18, Yang said she is dedicated to enhancing Italy's scientific awareness and knowledge of TCM, and to providing clinical suggestions both to Italians and to overseas Chinese living there.
About 95 percent of the novel coronavirus patients and 92 percent of suspected cases in Zhejiang have been treated using the integrated approach. So far, only one patient has died among Zhejiang's 1,240 confirmed cases, suggesting that the treatment regimen has been a success.
On Feb 26, the Zhejiang Medical Products Administration approved three kinds of Chinese herbal preparations to be clinically used for novel coronavirus patients in nine designated hospitals in the province.
Huang Feihua, vice-president of Tongde Hospital of Zhejiang Province, which is also a national TCM research institute, said the three preparations, developed by a group of experienced doctors in Chinese medicine, are made for patients at different stages of disease and are now being used in the treatment of people infected with the novel coronavirus.
They have proved effective at improving the symptoms of fever, cough and fatigue and are able to help patients with severe symptoms become mild, according to Huang.
Xu Zhiying, a TCM professor and doctor who has been devoted to the specialty for more than five decades in Hangzhou, said the priority for traditional medicine is to look for causes of the disease and then make general rules and exact prescriptions for treatment.
"We took the season, the climate and geographical conditions into consideration when making treatment plans for patients," Xu said, adding that TCM and Western medicine are complementary and that the combined treatment method is unique in China.
Qian Xiao, a TCM doctor at Taizhou Enze Medical Center, told China Daily that integrating traditional Chinese medicine with Western medicine to treat novel coronavirus patients is effective in improving the main symptoms of patients.
At the medical center, more than 95 percent of confirmed patients have received TCM treatment.
"Through clinical practice, we found that Chinese medicine is able to prevent mild patients from getting worse and help patients with severe symptoms recover and facilitate rehabilitation," Qian said.
"The four diagnostic methods of TCM – looking, listening, questioning and feeling the pulse – help us learn more about patients' physical and mental conditions."
He said the fact that TCM doctors usually pay attention to the climate, patients' diet, sleep and mental state plays a crucial role in the treatment.
"There are no specific drugs to treat COVID-19 now, but through the combination of Chinese and Western medicines, there could be a more exhaustive and scientific methods for diagnosis and treatment," he said.
To help people build up resistance to the disease, TCM doctors at Enze made a prescription of Chinese herbs that is helpful in preventing initial infection, according to Qian. More than 8,000 doses of the medicine have been sent out to the community in Taizhou.
At a news briefing in Guangzhou, Guangdong province on Feb 18, Zhong Nanshan, a leading infectious disease expert in China, affirmed the positive role TCM has been playing in fighting the contagion.