Sharing economy gets HR twist
Share - WeChat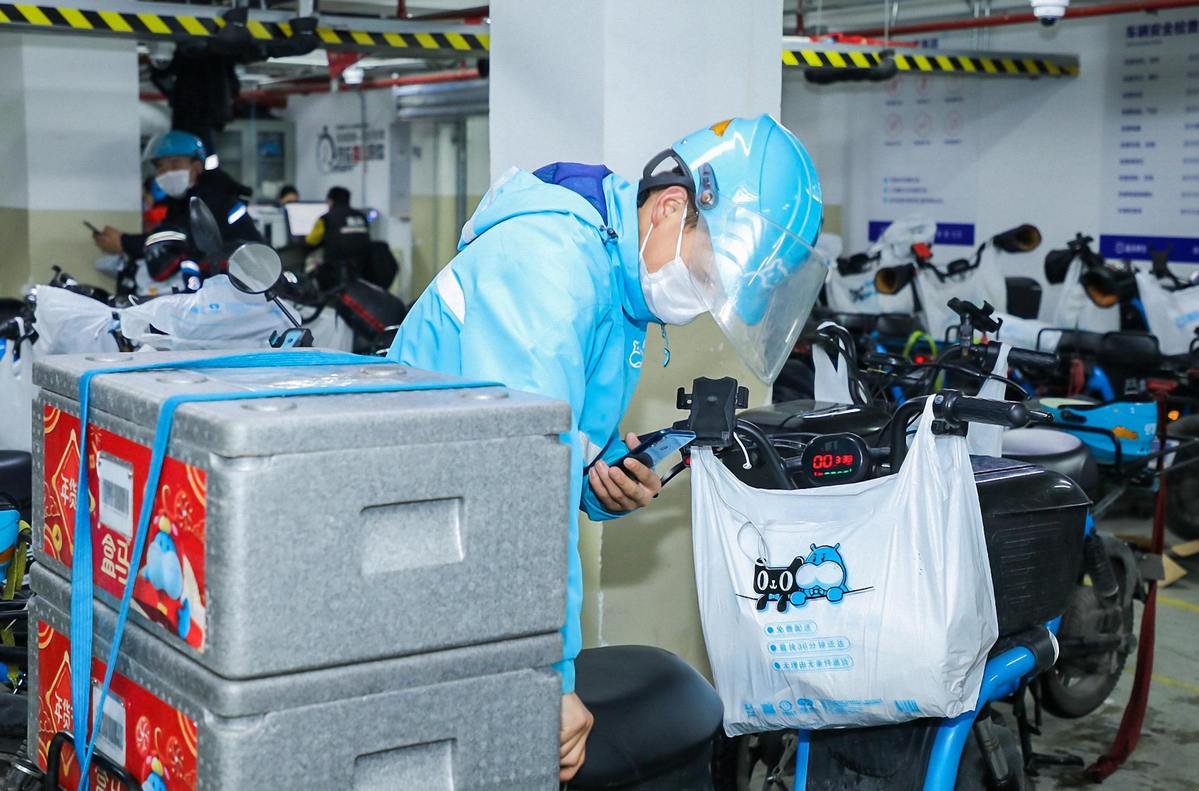 Diminished fluidity in the labor market and an ever-increasing gap between supply and demand gave rise to employee sharing, intra-industry or inter-industry, said Han Jian, associate professor of management at the China Europe International Business School in Shanghai.
"In developed economies, the percentage of flexible employment could average between 30 percent and 40 percent," she said. "Such a trend is also inevitable in China, and the outbreak has pushed it to the forefront and under the spotlight."
Regarding the rise of flexible work arrangements, Han highlighted a combination of factors, including an aging population, industrial structural adjustment, the accompanying upgrade of products and services, and the subsequent changing requirements in terms of knowledge and skills of labor.
Many internet-based firms have jumped on the staff-share bandwagon. Top players such as JD's online-to-offline or O2O platform Dada, Suning and Dingdong Grocery unveiled recruitment plans for temps.
Suning said nearly 3,000 applications were received in just three days after the hiring notice went public on Feb 7. Dingdong Grocery said it planned to hire 1,500 people from the catering and hospitality fields.
Chen Yan, head of recruitment agency Veryeast, which is dedicated to the tourism industry, said requests from member companies to sign up for a joint employee-sharing plan were "brisk and earnest". The initiative aims to connect idle workers of hotels, canteens and travel agencies with the likes of logistics and e-commerce sites that are desperate for skilled temps.
"We hope the staff-share initiative can address the companies' urgent needs and minimize their losses during the epidemic," Chen said. "Also, staff members stand to increase income, injecting confidence that the tourism industry is set to bounce back on pent-up demand."
Gao Guolei, managing partner of Zhanghe Capital, said the outbreak has effectively allowed certain enterprises to "experience" flexible working arrangements, which are set to be a long-term trend.
"The unified permanent employment relationship and fixed schedule of '9-to-5' would become a vestige of the past," said Gao, also a visiting scholar of Columbia University. "With the passage of the time, we will definitely see a variety of work arrangements and corresponding labor agreements materialize."
Referring to cases in the West, Gao listed several income types: package, which includes a basket of equities including regular income, allowances, and even stock options; income normally fixed by annum or month; and wages, usually settled by week or even on an hourly basis.
"Select Chinese cities are likely to see a surge in paychecks calculated by hour or by workload," he said.
Han from the CEIBS believes employee-sharing is conducive to companies that are agile in human resources allocation and control relevant costs. She expects a surge in demand for specialized third-party professional services firms.
But she noted companies need to refine their human resources strategy to keep abreast of the times. They need to keep assessing the person-job fit factor, and which positions are suitable for flexible hiring (normally labor-intensive roles). At the same time, employers should ensure their core talents are retained.
"It's also important to update relevant laws and regulations related to flexible employment," she said. "These include a wide range of topics like a clearer definition on the labor relations, rights and liabilities, as well as the prevention of commercial secret leakage and damage to corporate image."
Gao said social security mechanisms should be optimized to protect legal rights of "flexible workers".
"Especially for those who come from rural areas, they only have temporary work contract with employers. Their social insurance and related benefits need to be properly sorted out," he said.