US-Canada border closed as Florida congressman diagnosed with coronavirus
Share - WeChat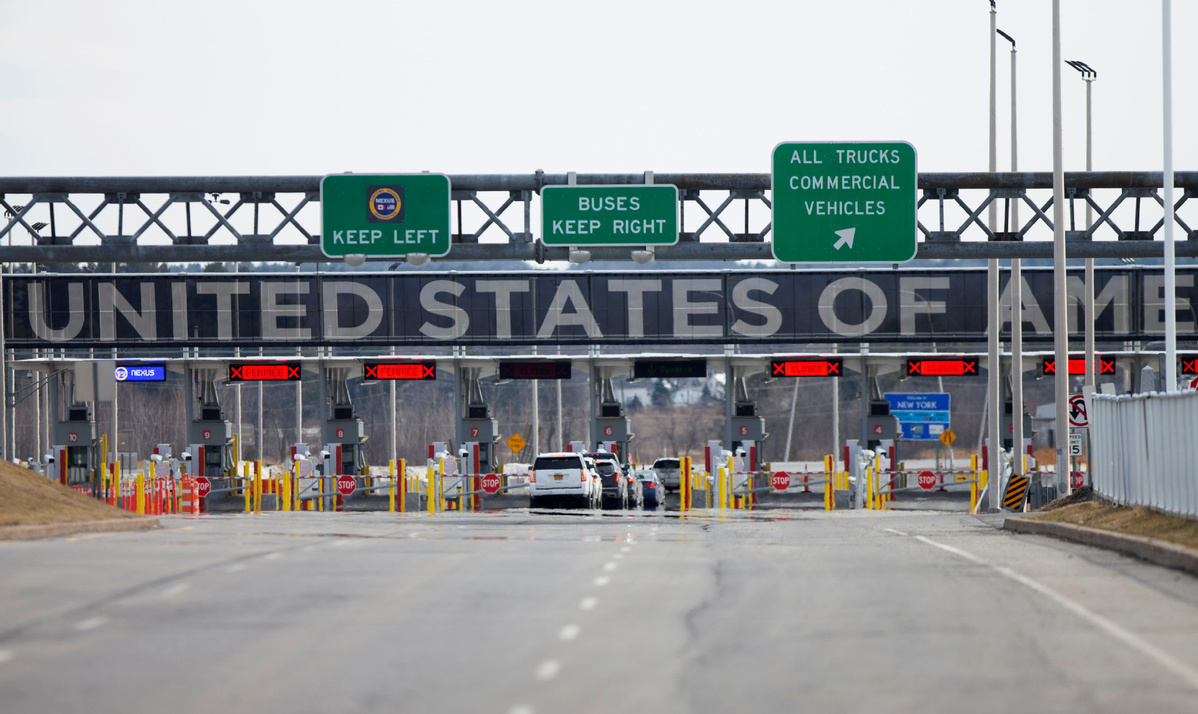 WASHINGTON/NEW YORK - The United States and Canada closed their shared border to "non-essential traffic" on Wednesday as US President Donald Trump moved to hasten medical equipment production and said hospital ships would be deployed in the battle against the coronavirus.
The virus spread to Capitol Hill, with US Representative Mario Diaz-Balart saying on Wednesday he has tested for positive for coronavirus, becoming the first member of Congress known to be infected.
The 58-year-old Florida Republican said he placed himself under self-quarantine in Washington on Friday after appearing on the floor of the US of Representatives for a number of votes earlier that day.
He said he developed a fever and headache on Saturday evening and was diagnosed by a positive test result shortly thereafter. The implications this posed for infection control on Capitol Hill was not immediately clear.
Wall Street extended a four-week plunge in the face of deepening concerns about a public health crisis that has paralyzed large sectors of the US economy and led to fears of a global recession.
Trump signed legislation late on Wednesday providing over $100 billion to limit the damage from the coronavirus pandemic through free testing, paid sick leave and expanded safety-net spending, after the US Senate overwhelmingly passed it.
In a struggle that Trump at first made light of but now likens to a war, the Republican president said he would invoke the Defense Production Act to allow the government to accelerate production of medical equipment such as face masks and other protective gear during the health crisis.
"It's a very tough situation here. You have to do things," Trump said.
Reuters