China eyes construction of key works, infrastructure to boost investment
Share - WeChat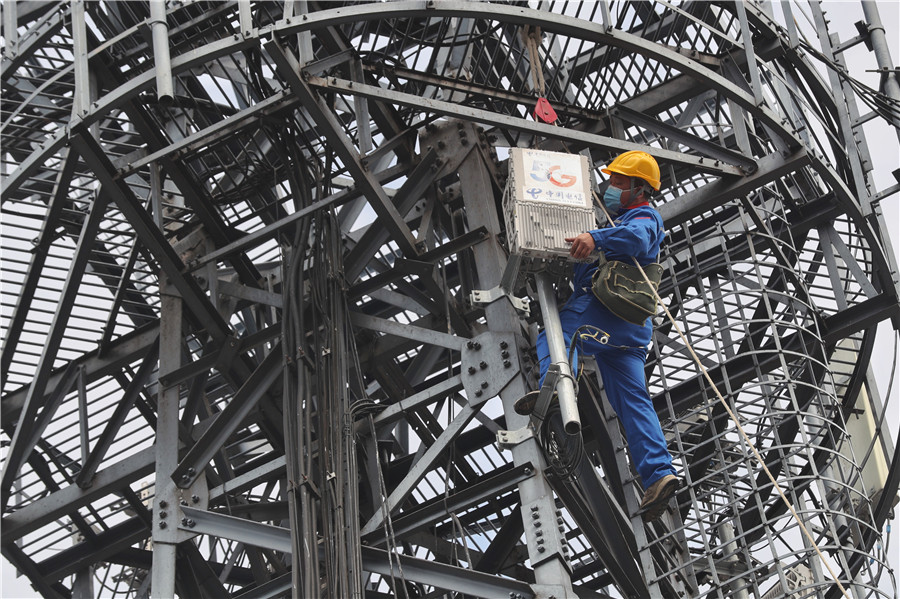 BEIJING - China will beef up input in development of key works and infrastructure such as public health services and 5G networks amid efforts to mitigate the impact of the outbreak of the novel coronavirus disease (COVID-19) on investment progress.
The efforts will focus on shoring up the weak links and launching the right projects that ensure the effectiveness and efficiency of investment, said Liu Shihu, an official with the National Development and Reform Commission, at an online press conference held Tuesday.
Construction of major projects and infrastructures that have been set in the national plans will be expedited, with more investment in public health services and emergency supplies on the top of the agenda, Liu said.
In terms of strengthening the weak links of infrastructure, the country will also enhance construction in causes such as poverty alleviation, transportation and energy, people's livelihoods and the renovation of old urban residential areas.
Liu highlighted faster development of new infrastructure projects such as 5G networks and data centers and invigorating private investment to a greater extent.
To ensure the stable development of investment, China will actively restart construction of major projects with a category-based, region-specific approach that will ensure prevention and control of COVID-19 and work to resolve difficulties in manpower, transport and building materials.
The country will also increase special-purpose bonds for local governments and step up preparation of projects to be funded by the bonds, with more support for construction of infrastructure and public service programs that will generate agreeable revenues, Liu said.