Europe feels heat amid outbreak
Share - WeChat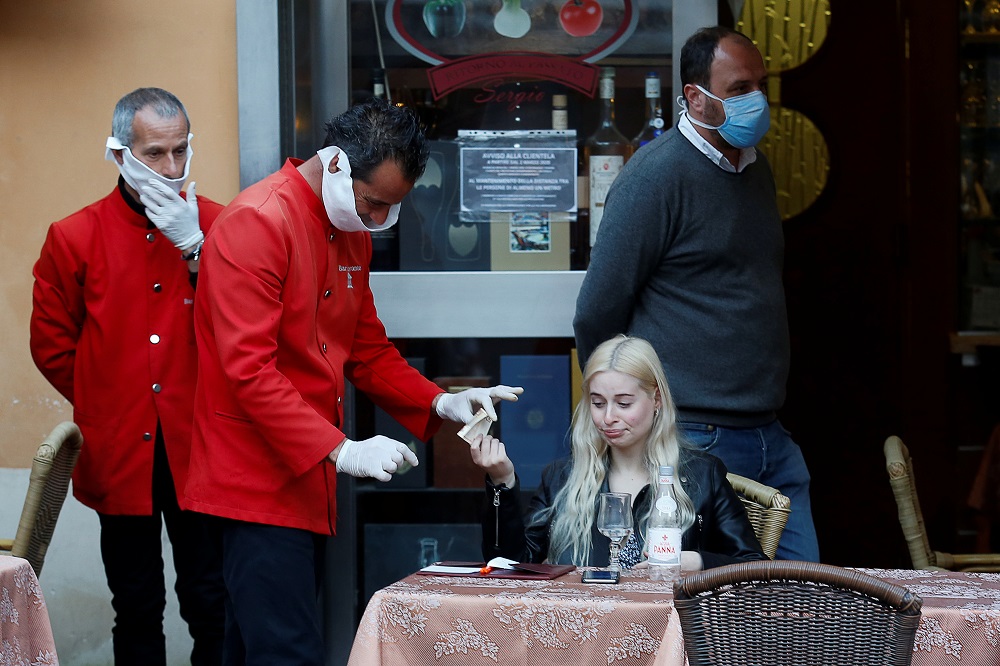 As cases mount, travel alerts issued, border controls stepped up and public gatherings banned
Amid a tense fight across Europe against the novel coronavirus outbreak, the United Kingdom's Foreign and Commonwealth Office has been frequently updating or issuing travel alerts for specific countries and regions in the last 30 days.
On Monday and Tuesday alone, the office issued 31 and 30 such alerts, respectively.
The alerts covered all major countries affected by the epidemic, particularly Italy, those countries less affected such as Denmark, and regions such as China's Hong Kong Special Administrative Region.
There have been 14,890 cases of infection and 532 deaths registered as of Wednesday in Europe, including all European Union member countries, and the UK, according to the European Centre for Disease Prevention and Control.
Many alerts were updated due to the rapidly changing situations in the British citizens' travel destinations. These include increasing number of infections in local communities, newly unveiled government measures to curb crossborder trips or domestic mobility, cancellation of flights as well as tightened requirements on border health checks and quarantine.
"The Italian authorities have advised against travel for tourism purposes throughout Italy, and that tourists already on holiday in Italy should end their travel, unless it is necessary, to return to the place where they live," said the Italy travel alert updated by the office on Wednesday.
The role of restricting cross-border transport, including air travel, for epidemic containment has been highlighted in recent efforts made by various European countries.
Serbian President Aleksandar Vucic told a news conference on Wednesday that "(health) controls at major border crossings will be stepped up and some small border crossings will be closed" and "indoor gatherings are banned", Reuters reported.
The airline market in Europe is suffering from dropping demand and the subsequent "ghost flights"-those carrying a small number of passengers in each trip.
UK-based airline Flybe was among those affected by outbreak. The airline announced on March 5 that it "entered administration" and it said "all flights have been grounded and the UK business has ceased trading with immediate effect".
To help boost market confidence and offset the economic impact triggered by the outbreak, European Commission President Ursula von der Leyen said on Wednesday that her commission will put forward, very rapidly, legislation regarding the so-called airport slots.
"We want to make it easier for airlines to keep their airport slots, even if they do not operate flights in those slots because of the declining traffic," she said.
European countries are toughening bans on public gatherings to avoid potential transmission of the disease.
France first decided on Feb 29 to ban indoor gatherings of more than 5,000 people. The threshold for attendees of such mass gatherings further dropped to 1,000 on March 8.
In Italy, all sports, public gatherings, cinemas, weddings and funerals are banned until at least April 3, local media reported.
The Spanish government announced on Tuesday that all sports event will be closed off to spectators.
A huge crowd of fans of Spain's Valencia were spotted standing outside a stadium in Mestalla on Tuesday before a match that was played behind closed doors.
The country's top soccer League La Liga said in a Tuesday's statement that the league's games will be played behind closed doors for the upcoming two weeks.
"La Liga will continue to be in permanent contact with the Ministry of Health and the CSD(National Sports Council) to follow its recommendations and/or decisions, prioritizing the health of fans, players, club employees, journalists, etc., due to COVID-19 health crisis," the statement said.
"For several weeks, La Liga has been working on alternative plans in coordination with the UEFA (Union of European Football Associations) in case health authorities decide to suspend any match, creating a plan to play these matches," it added.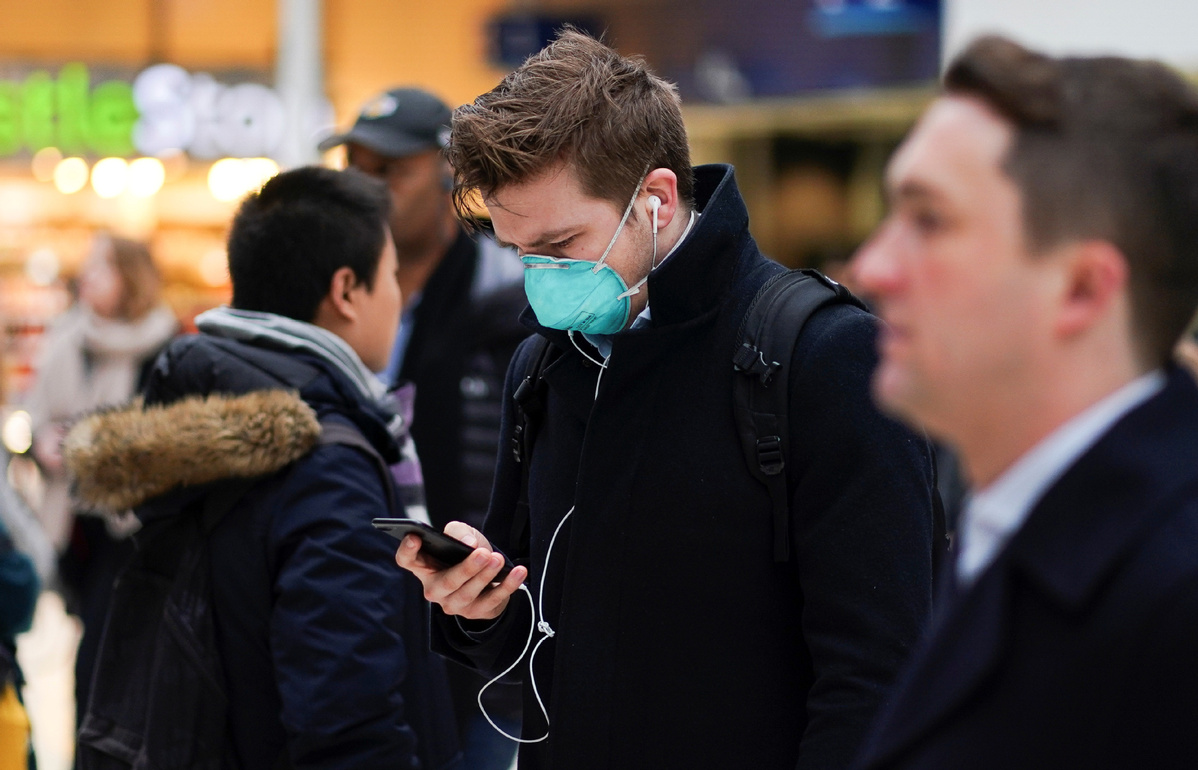 In Britain, Arsenal's Premier League match with Manchester City on Wednesday night has been postponed after a number of players of the London club were found to have met 13 days ago with Greece's Olympiacos owner Evangelos Marinakis, who recently contracted COVID-19.
"We are strictly following the government guidelines which recommend that anyone coming in close contact with someone with the virus should self-isolate at home for 14 days from the last time they had contact," the club said in a Wednesday's statement.
"We fully understand how disappointing this is for our supporters, in particular those who were traveling to Manchester for tonight's match. Tickets will be valid for the match when it's rearranged," the club added.
Defense authorities also stepped up health risk management on military services, regular operations and military drills.
As a latest development, Norway's armed forces announced on Wednesday that it has canceled an ongoing NATO military exercise taking place in the country "due to the ongoing coronavirus situation in Norway".
Around 14,000 soldiers from nine countries are participating in the Norwegian-led exercise in Northern Norway. It is the largest military exercise in Norway this year, and was scheduled to last until March 18, according to the armed forces' website.
""By ending the exercise now, we will also avoid any unnecessary burden to the civilian healthcare system, for example, illness among soldiers, accidents or corona testing among personnel," said Lieutenant General Rune Jakobsen, chief of the Norwegian Joint Headquarters.